Sony FE 35mm f/1.8 review at Opticallimits: "decent performer but it doesn't excel in all categories"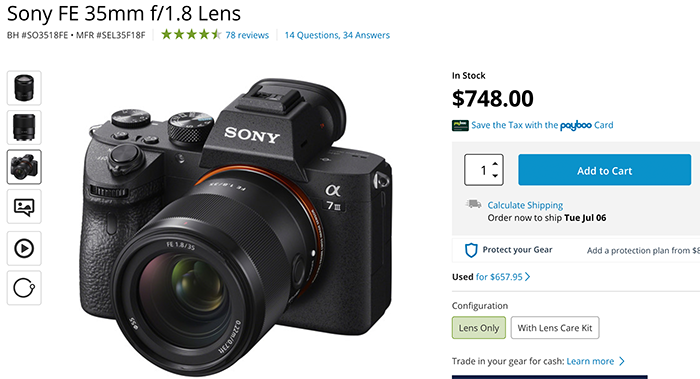 Opticallimits tested the 35mm f/1.8 FE lens and concluded:
The Sony FE 35mm f/1.8 is a decent performer but it doesn't excel in all categories. In terms of resolution, it is basically as good as it gets in the image center but the corners are "only" good to very good at mainstream settings and fairly weak corners at f/1.8. Lateral CAs are on the high side although this can be easily corrected. The slight pincushion distortion isn't an obstacle for auto-correction either. The same can't be said about vignetting which is very high in RAW files and still visible with activated auto-correction. The quality of the bokeh is pretty good, especially in the image background. Bokeh fringing (LoCA) can be visible at large-aperture settings though.

The build quality is pretty good without reaching pro levels. You can feel that the outer metal shell is fairly thin but Sony made a decent effort for a consumer-grade lens. The chassis is dust- and moisture-resistant and it doesn't extend during focusing – as it should be. The broad focus ring is very smooth to operate. The AF is quick and noiseless. It would have been nice if Sony implemented an optical image stabilizer. However, most Sony cameras feature IBIS these days so it's an understandable decision in order to keep the costs at bay.

The Sony FE 35mm f/1.8 is certainly a very reasonable option in this market segment. Thanks to its aperture of f/1.8, it avoids the bulk and costs of f/1.4 or f/1.2 lenses while still being way faster than any zoom lens. As such, it resides in a sweet spot albeit maybe not the most exciting one.
Sony 35mm f/1.8 FE at Adorama, Amazon, FocusCamera, BHphoto and Henrys. EU at Calumet DE, ParkCameras, WexUK, Calumet NL.