Sony A7III review at ePhotozine: "easily beating other full-frame DSLRs for specifications and features"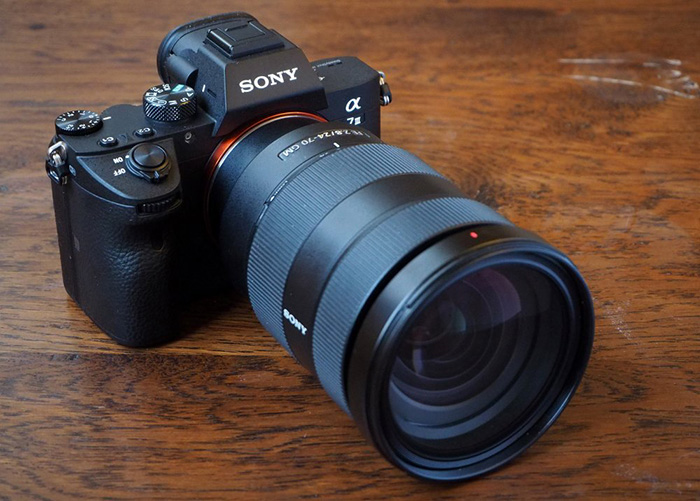 Sony A7III in USA at Adorama, BHphoto, Amazon,  BestBuy, FocusCamera, BuyDig.
Sony a7III in Europe at Amazon DE, Calumet Germany, Amazon UK, ParkCameras UK, WexUK, Amazon FR, Amazon IT, Amazon ES.
ePhotozine posted the full A7III review:
Announcing the Sony Alpha A7 Mark III – Sony had the clever idea of telling everyone, that this was "the basic model" in the Sony Alpha range, and pretty much everyone published this, because it was quite frankly a little bit ridiculous. The Sony A7 III is anything but basic, easily beating other full-frame DSLRs for specifications and features. But it also means that if this is the "basic" model, then reviewers and customers are going to be comparing everybody else's full-frame cameras against the A7 III, both current, and any future full-frame cameras released. Almost as if calling it the "basic" model has set it up as a standard for everything else to be compared to. Bravo Sony, perhaps one of the most inspired marketing ideas of recent years. 

The Sony Alpha A7 Mark III, on specifications alone, offers everything you could possibly want from a camera, including low noise at higher ISO speeds, high-speed continous shooting, rapid focus, and numerous focus points. 

Thankfully the camera also performs as well – with excellent image quality, thanks to reliable exposure, excellent lenses, great dynamic range and rapid focus performance. High quality 4K video recording is just icing on the cake.

The camera body offers good handling – although the menus can seem a little long and slightly dis-organised. With a compact prime lens, the camera system can be quite compact, however most lenses, such as the excellent FE 24-105mm f/4 G lens are quite large, which makes the system fairly large. 

In terms of this camera being a "basic" model, the Sony Alpha A7 Mark III is hardly what we'd call "basic" – and quite easily makes everything else look slower, larger, heavier, less innovative, and more expensive.

ThePhoBlographer writes:
I genuinely think that the Sony A7 III is a fantastic camera. Sony describes it as their "basic" option. For that, I understand the mentality. But for the professional photographer, I think that the Sony A7 III has no real place in your bag. Instead, go for the Sony a7r III or the Sony a9. The Sony A7 III has great image quality, autofocus, decent build quality with reservations, and is reliable. It's not at all a bad camera. But I feel like it's time for the Sony A7 series to evolve. I think that a 36MP sensor would have made more sense in the same way that I believe that the Sony a7s III should be 16MP. This is a camera for the entry level photographer that wants a full frame option. You'd use it for leisure and maybe a bit of semi-professional work. But for specialized work, I think you should look at the other options out there.