Sony A7sII interviews and first impressions roundup! Camera listed at Amazon US!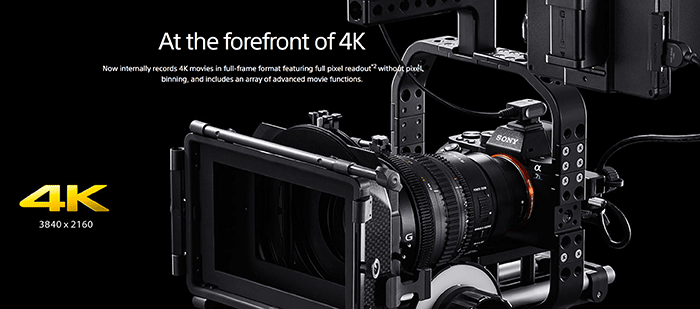 The Sony A7sII now got listed at Amazon US too (Click here). Preorders will be available tomorrow (Sept 17) at exactly 12am New York time at all US stores. Direct link here: Amazon US, BHphoto, FocusCamera and Adorama.
Two video interviews:
First Look Interview with Sony Manager Kenta Honjo (SonyAlphaCameras).
Sony's new a7S II fixes the biggest problems with the original a7S. Is it worth the extra cost, or should you buy an a7R II instead? (Tony Northup on SonyAlphaCameras)
Interview at IBC from Victor Bart.
Amateurphotographer writes:
The A7S II looks like a fantastic camera that buckles the trend for cameras with increasingly high resolutions, and that is what many photographers have been asking for. They don't want more and more pixels, they want a higher dynamic range and less noise.
The real test will come when we have a full working sample of the camera and can see exactly what the differences in image quality are between the two cameras. For videographers there is certainly a reason for the new camera, whilst professional wedding and event photographers will surely make a beeline towards the A7S II and its quieter shutter, faster focusing and image stabilisation.
Digitalcameraworld writes:
The ability to record 4K in-camera allows these users a bit more freedom plus the ability to travel lighter and work more discretely. Meanwhile the improvement in the AF and noise control will be widely appreciated.
Those looking for an 'all-rounder' camera are best off looking at the A7 II, or even the A7R II if they can stomach the cost, but the A7S and A7S II are intended to produce the best image quality.
The A7S really impressed when we tested it and the improvements brought by the A7S II should make it even more attractive.
More A7sII hands-on:
First Impressions: Sony A7s Mk II (ThePhoBlographer).
Sony's A7S II is a 4K-shooting pro for your darkest moments (Engadget)
Preorders:
Soon at Amazon US, BHphoto, FocusCamera and Adorama.
In Europe at ParkCameras UK, Verkkokauppa in Finland. CVP in UK.
in Asia at Digitalrev.