Sony financial report: Increase in earnings and decrease in unit sales. Forecast sales increased!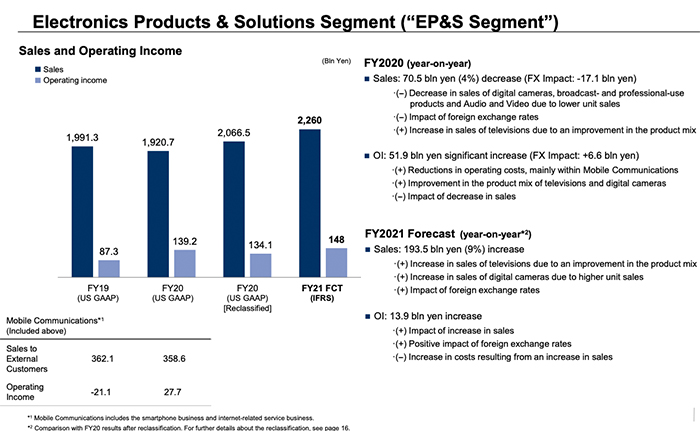 Soy published the full financial report (download it here). As you can see from the image on top the electronics segment increased their sales. But the camera business sold less units than expected. But Sony also revised the 2021 forecast and expects to sell more cameras than perviously estimated:
Sales are expected to increase mainly due to an increase in sales of televisions resulting from an improvement in the product mix and an increase in sales of digital cameras resulting from higher unit sales, as well as the impact of foreign exchange rates.