Sony interview at Dpreview clearly hints that next Sony APS-C camera will have same 26MP FX30 sensor!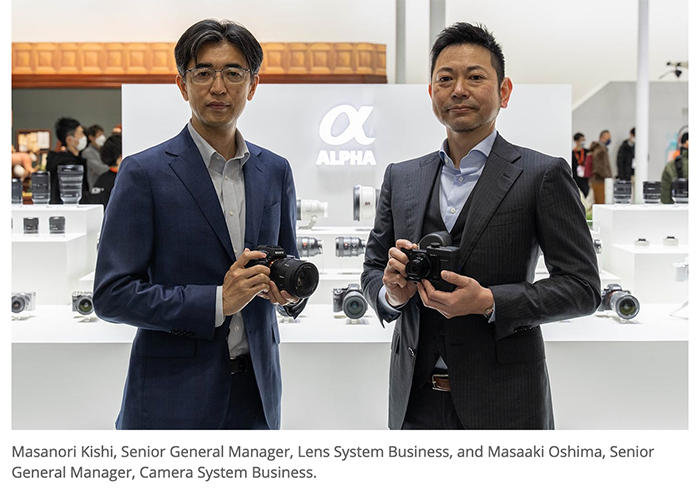 Dpreview had a chat with two Sony managers. And they surprisingly spilled out one clear information about a future product: They clealry stated new APS-C cameras are in development and they hinted that the next camera might use the same 26.1MP FX30 APS-C sensor. As you know a couple of weeks ago I told you Sony will announce a new High End APS-C camera in late Spring. Well, it's not really that of a "rumor" anymore :)
Here are some highlights from the interview:
About the health of the Camera industry:
I think the industry's health is very good. Better than our expectations. New demand is also increasing; for example, vlogging, demand for video, and young creators. Of course, still photography is coming back because people can go out again.
What Sony does better than the competition:
Compactness, light weight, the lens lineup, and of course, new cutting-edge technology like AI or digital signal processors. I know competitors will catch up with us, but we have to lead this market with our cutting-edge technology and innovation
About third party lens makers:
I can't say anything about other companies' strategies, but we're always considering the advantage of a total ecosystem. Sony is developing our business around the growth of E-mount as an entire ecosystem. We have a wide variety of products, not only bodies but also lenses. Each product connects using only one mount from APS-C to full-frame, from entry-level to professional, from still to cinema camera. This is a real, ideal ecosystem. Expanding this ecosystem around E-mount is our strategy.
About APS-C
I know many customers like small cameras and longer focal-length lenses. We understand there's a huge opportunity and demand in the APS-C area, so we've never stopped our development of APS-C cameras. Also, as you've noticed, the FX30 has a brand-new image sensor. That means stay tuned!
About the vlogger market:
We need more newcomers and new customers entering the imaging industry to keep our industry healthy. Vloggers, especially young creators, are leading this trend. That's why, in addition to still photographers, we're focusing on young creators, Gen Z. They're entering the imaging world by shooting vlogs, so that's how we support them.