Sony is "investigating" the possibility to make new fast f/1.8 APS-C E-mount primes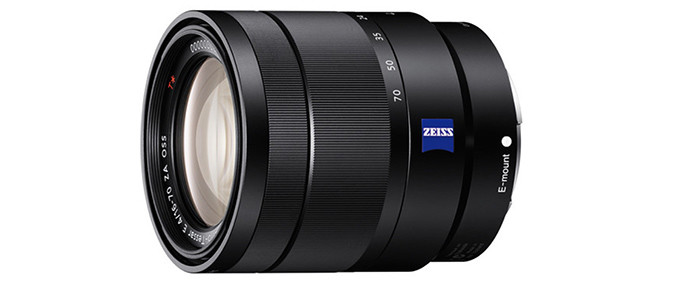 [/shoplink]
The last APS-C E-mount lens got announced on August 27 2013. It was the [shoplink 46941 ebay]Zeiss 16-70mm lens[/shoplink].
It's nice Sony is still committed in making great APS-C E-mount cameras like the A6300. But they really need to focus back on making APS-C E-mount lenses too! I know we can use FE lenses on the A6300 but these are bigger and more expensive than "natively" designed APS-C E-mount lenses. I hope Sony will find some time and resources to make some of these new lenses. There is some hope as I just got this from a source:
I had the chance to talk with a street photographer in Japan who says he participated as a photographer in a Sony marketing research focus group. Those in the group used A6300 with all current APS-C and full-frame Sony lenses and were asked to complete questionnaries and answer interview questions about their experience and about their wishes for future lenses. The questionnarie and the interview asked about their preferences for prime vs zoom, focal lengths, max aperture, use of OSS stabilisation, low price vs high image quality, and whether they want and are prepared to pay more for depth-of-field scales and for pancake designs. They were also asked about their thoughts on specific hypothetical lenses, they were told these lenses don't exist nor is Sony working on them but the marketing team wanted to know what they had to say assuming such lenses existed, these imaginary lenses were described in the questionnarie as an APS-C 23.5mm f/1.8 OSS and an APS-C 18.5mm f/1.8 OSS both with a price and image quality similar to the 35mm f/1.8 OSS.
–
Stay tuned on SAR and subscribe the newsletter to get info when it matters:
[wysija_form id="1″]
To not miss any rumor quickly subscribe our social network:
RSS feed: https://www.sonyalpharumors.com/feed/
Facebook: https://www.facebook.com/sonyalpharumors
Twitter: https://twitter.com/SonyAlphaRumors
If you have some "rumor" to share just send me an anonymous messages here:
at sonyalpharumors@gmail.com or use the contact form you see on the right top of this site.
Reminder (SR = Sonyrumor):
SR1=probably fake rumor
SR2=rumor from unknown sources
SR3=50% chance it is correct
SR4=rumor from known sources
SR5=almost certainly correct!