Sony lens developer Otake says a new Full Frame E-mount STF lens is in the making!
[shoplink 50150 ebay]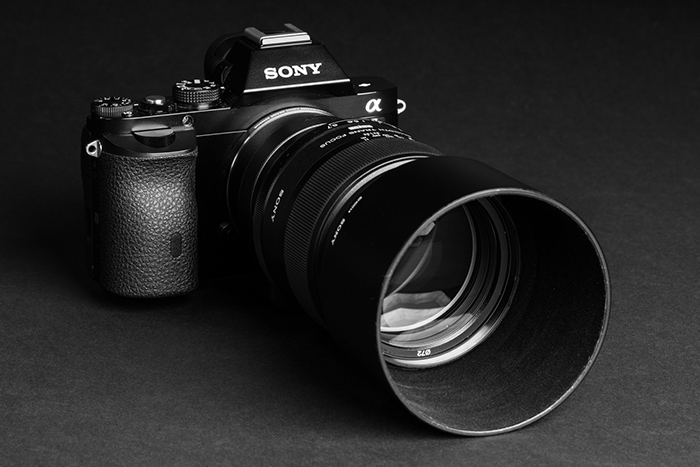 [/shoplink] Image above shows the [shoplink 50150 ebay]Sony 135mm f/2.8 STF A-mount lens[/shoplink] (Image from Jörg Haag on SystemKameraForum).
Kakaku reports about a meeting on July 16 with Sony lens designer Mr. Motoyuki Otake. He said a new FE mount STF lens is under development. He also said Sony started to develop this lens from 2011, but because STF apodization filter is very expensive to produce it took a lot of time before Sony were ready to launch this kind of lens.
According to a "source" that lens should be announced within the end of this year already!!!
Sony currently has an A-mount STF lens in their lineup. It's the [shoplink 50150 ebay]Sony 135mm f/2.8 STF (here on eBay)[/shoplink]. I expect the new f/2.8 E-mount version to be a tele prime lens too!
For those who don't know what "STF" stands for. This is the description copied from BHphoto:
Sony's Smooth Trans Focus (STF) technology has a very unique effect on defocused light sources, changing the way defocused areas appear depending on how it is adjusted. Smooth Trans Focus (STF) employs a special "apodization" element that controls the parts of the image that are not in focus. This does not affect the focused part of the image, only what is out of focus, and is set independently from the camera's focus and aperture via the STF ring.  
–
Thanks Negi!
Note to site copying our news. Please link back to SAR if you found that news through our site :)