Experiences with the LAOWA 12mm f/2.8 ZERO-D prototype by Dierk Topp
Note: The Laowa 12mm f/2.8 lens is now on Kickstarter: kickstarter.com/projects/laowa/ultra-wide-angle-lens-with-zero-distortion-laowa-1
Experiences with the LAOWA 12mm f/2.8 ZERO-D prototype (by Dierk Topp)
I am a wide angle junky, bought my first 17mm fish eye Takumar in 1970 :-)
Last year I got the Laowa 15mm f/4 Wide-Angled 1:1 Macro Lens  and posted my impressions at Steve Huff:
http://www.stevehuffphoto.com/2015/11/06/laowa-15mm-f4-wide-angled-11-macro-lens-on-the-sony-a7rii-by-dierk-topp/
and in June 2016 I posted my first images made with the new Voigtlander Heliar-Hyper Wide 10mm f/5.6 Aspherical here at SAR:
https://www.sonyalpharumors.com/first-images-with-the-new-voigtlander-heliar-hyper-wide-10mm-f5-6-aspherical/
A few weeks ago Venus Optics contacted me and asked, if I would be interested in comparing their new LAOWA 12mm f/2.8 ZERO-D to the new 10mm f/5.6 Voigtlander. Of course I was interested! Last Saturday the packet from Hong Kong arrived, customs and everything payed by Venus Optics.
Important remark:
I am not a professional photographer and do this for my own interest and fun and don't get anything from Venus. What I write are my personal findings and feelings with this lens.
Please respect my copyright.
The very first impression: this lens is heavy!
The specs in the web said 609 grams. My lens is a pre production lens with Nikon mount (with a connector for the aperture control) and the weight is 709 grams. The final product will be 609 grams. What do I expect for this type of lens f/2.8 for DSLR full format, there is no other lens like this. The weight of the A7RII with adapter and lens ready for shooting is about 1,5 kg, depending on the adapter and 100 gr. less for the final product it is a heavy and compact tool. It does not feel miss balanced.
I own two Nikon – E mount adapters, one Metabones (must be the first version) and a no name Nik-G to E mount with 'control' of the aperture of G lenses. When I used the Metabones I noticed the blurred left part of the images. The no name adapter is much better but still not perfect and I used this adapter for the photographs. I do not know, what causes the blurred left side, the adapter or an alignment problem of the prototype.
Laowa 12mm f/2.8 prototype Nikon mount on Sony A7RII with cheap NIK G to NEX adapter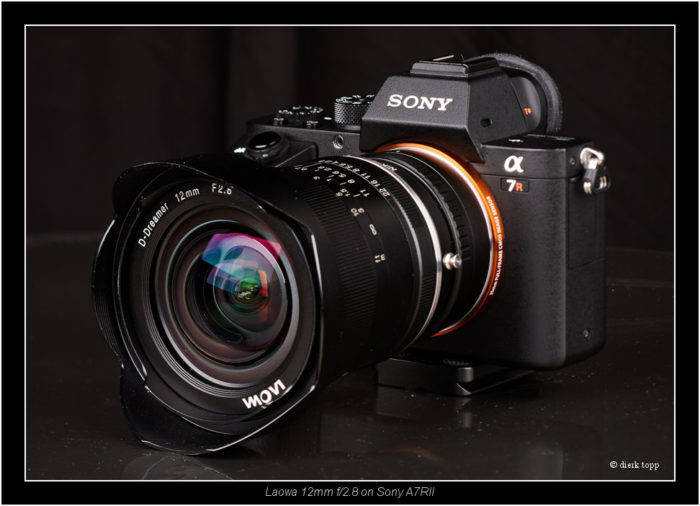 Voigtlander 5.6/12mm M mount (I don't know my version, it is from 2010), Laowa 12mm f/2.8 prototype Nikon mount, the new Voigtlander 5.6/10mm E mount
here is the weight ready for use on Sony E mount with adapters mounted on CV12mm and Laowa 12mm
270gr (with M mount – E adapter) – 820gr (with Nik F – E adapter) – 380gr (with E mount, no adapter)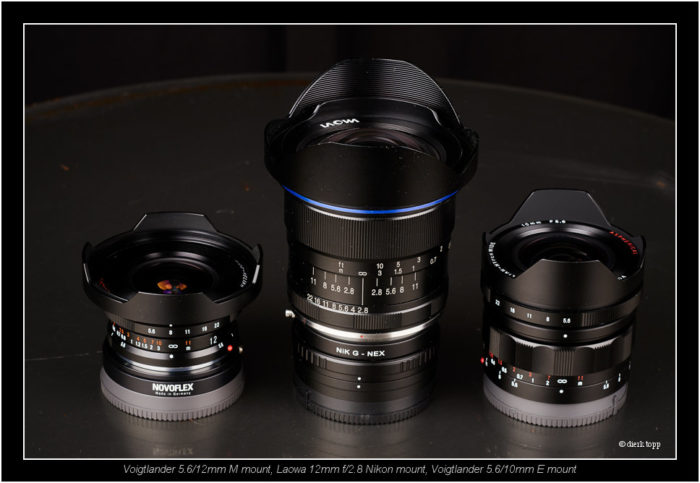 In the first part I will concentrate on the comparison of the 12mm f/2.8 Laowa with the Voigtlander Heliar-Ultra Wide 12mm f/5.6 Aspherical M mount (my version is from 2010) and the brand new Voigtlander Heliar-Hyper Wide 10mm f/5.6 Aspherical, followed by real live photographs made with the Laowa12mm/2.8 prototype. At the end you find some infrared images made with the Laowa 12mm on an infrared converted Sony A7R.
I will not include details of distortion, CA and corner performance. You will be able to judge yourself from looking at the full resolution images and there are many reviews out that cover these questions in detail. Links to other reviews of this lens follow at the end of this post.
One example of these test shots
The house where I live is shaped like an U and it is ideal for any wide angle lens tests. I go to one part of the building on the second flor and can shoot the opposite side of the building exactly parallel to the camera and leveled vertically and horizontally. When testing wide angle lenses while standing on the ground you always have the foreground too close to judge the focus.
you find this and more with the Laowa 12mm, the 12mm Voigtlander and the new 10mm Voigtlander in full resolution in a separate flickr album:
https://www.flickr.com/photos/dierktopp/sets/72157671449943775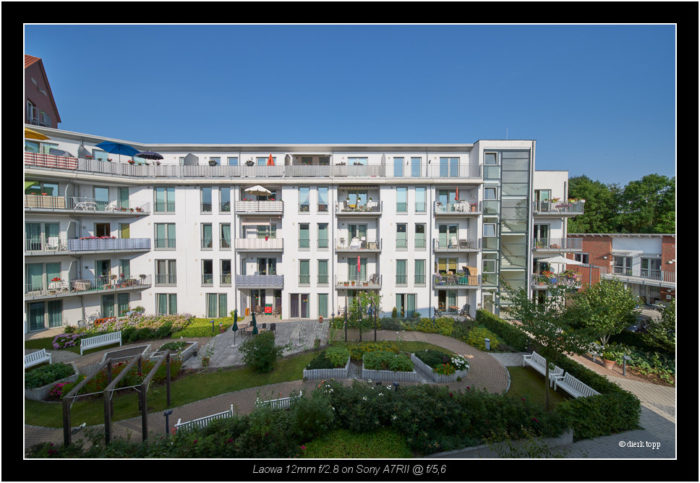 I go on with more practical shots, again in full resolution and the same object with Voigtlander 12mm and 10mm for comparison
camera was in correct vertical and horizontal position, for a real image you have to crop the foreground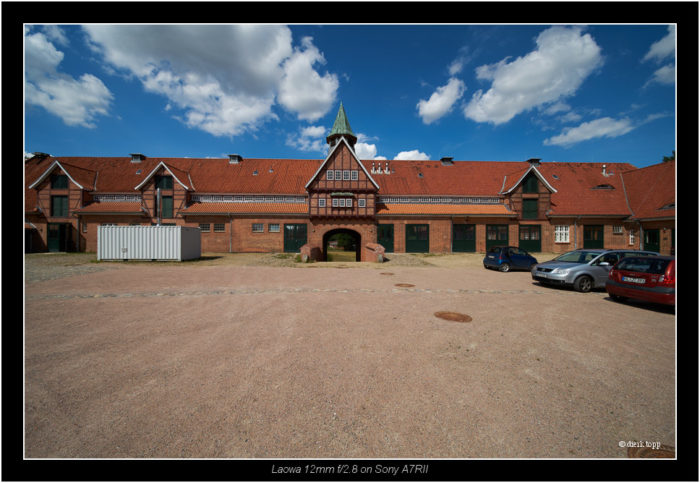 on all comparing images the camera was mounted on tripod and exact in horizontal and vertical position, aperture is f/8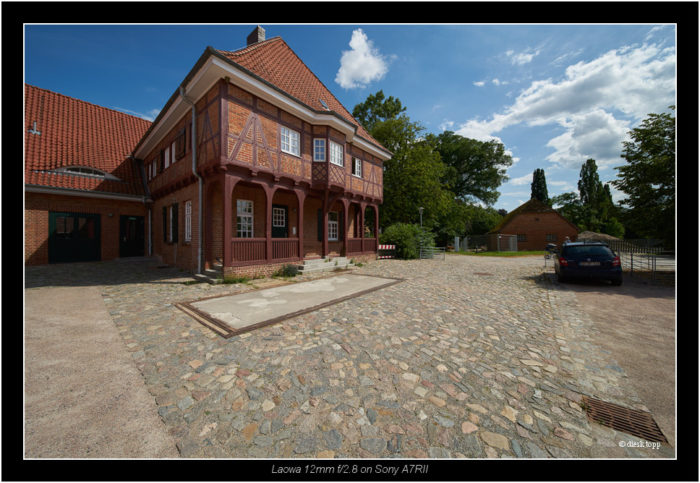 the focal length of the CV 12mm is a bit shorter than the Laowa 12mm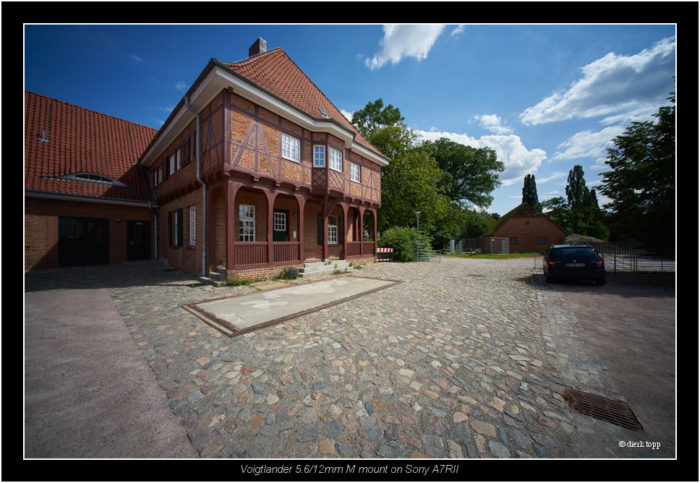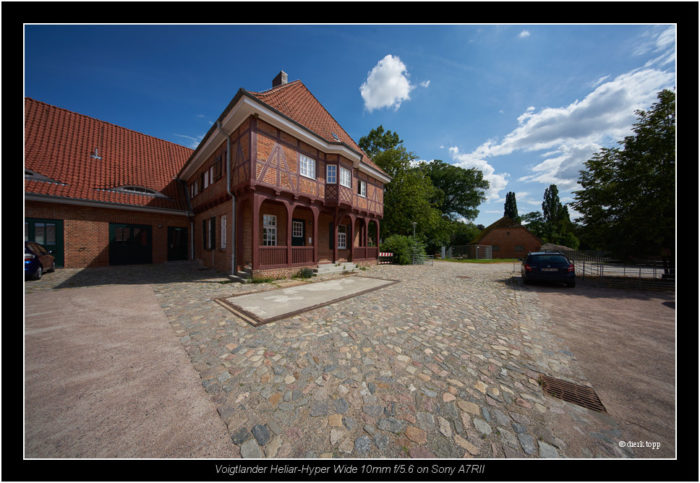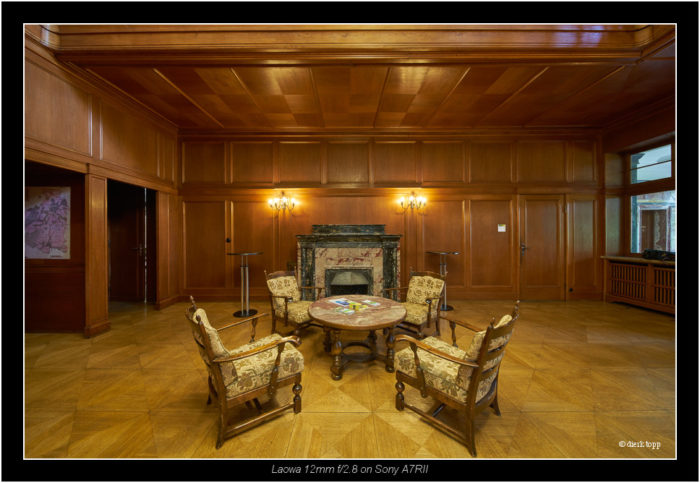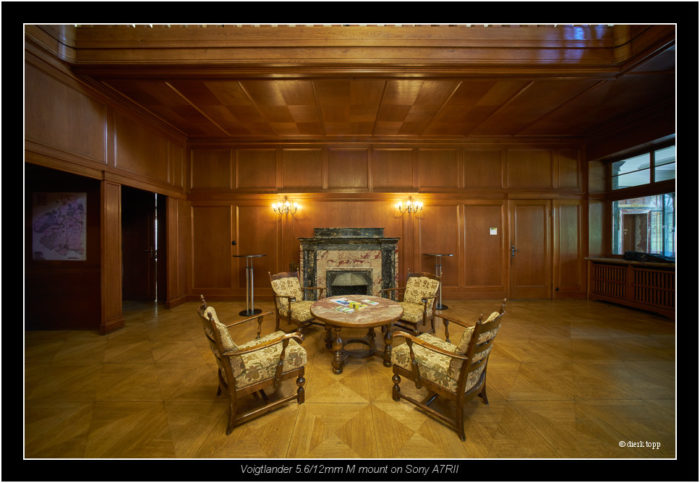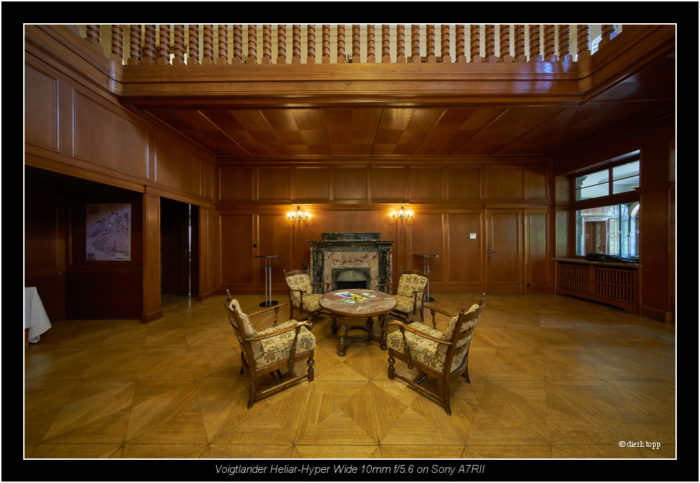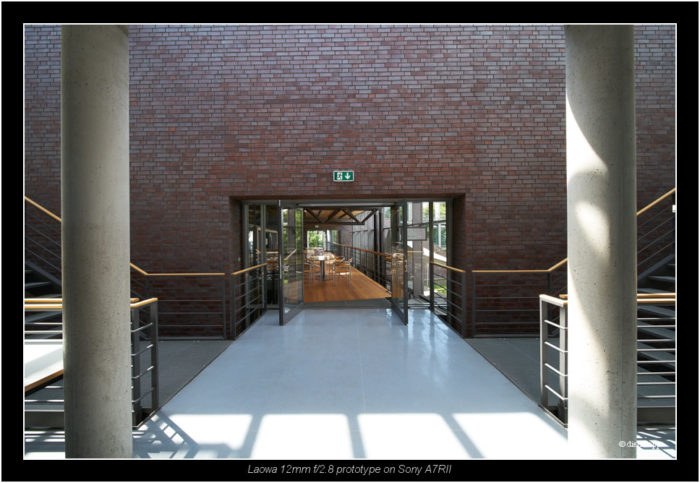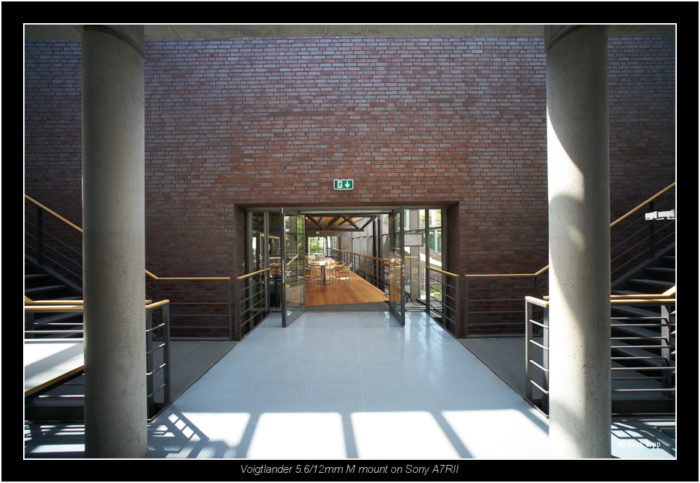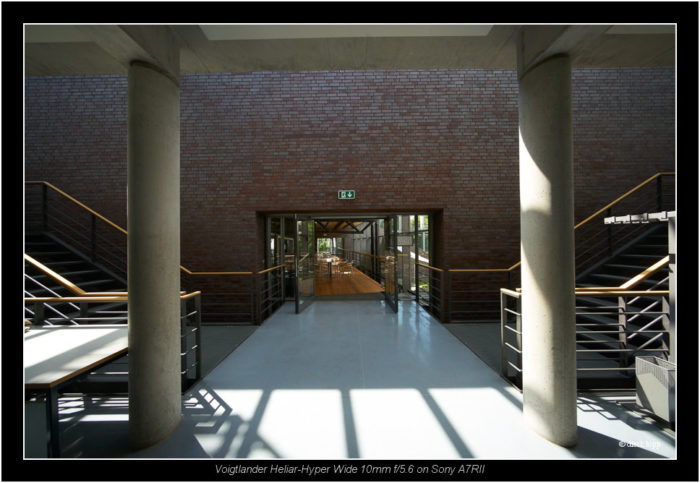 no more boring comparisons!
The following photographs are normal live images that I took in Hamburg, Germany a few days ago.
When I arrived the weather was not ideal and I had to push the sky a tiny bit.
All images made in the old Speicherstadt and the new HafenCity and made with the LAOWA 12mm.
I arrived at the subway U-Bahn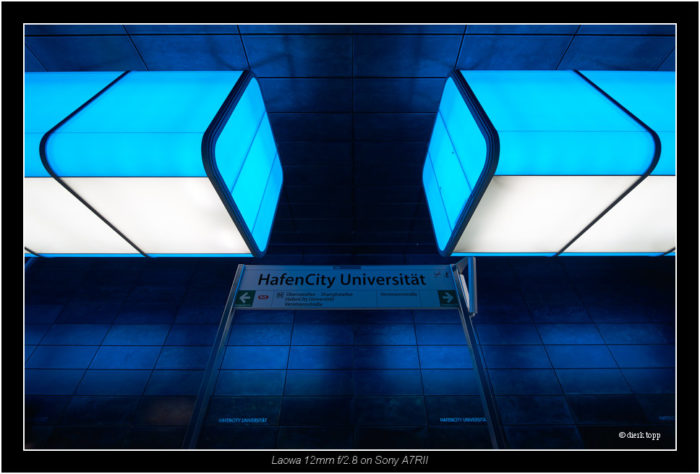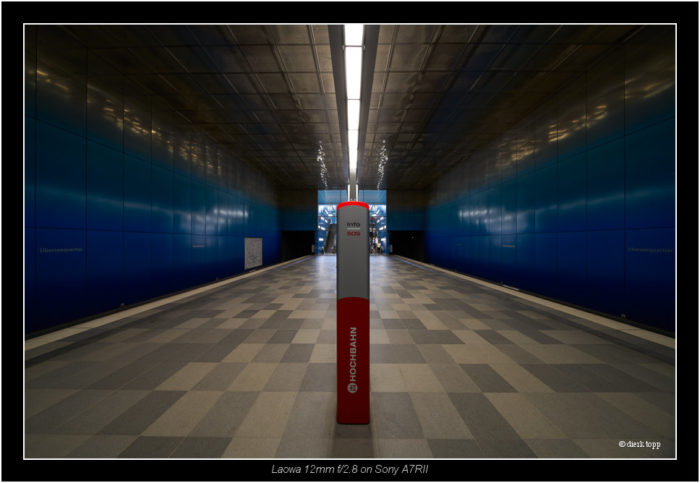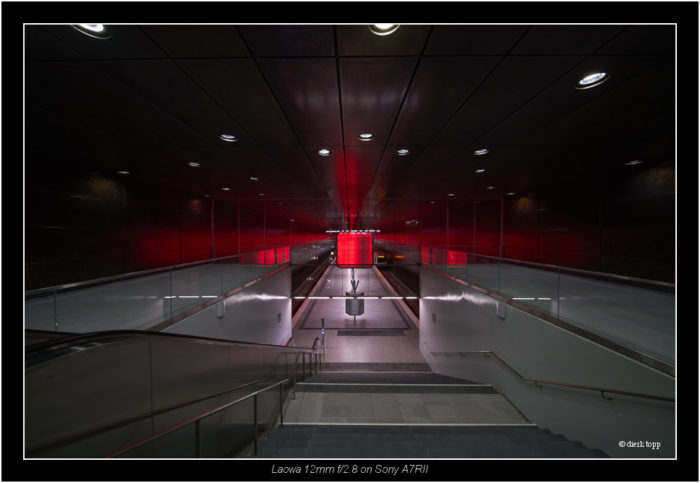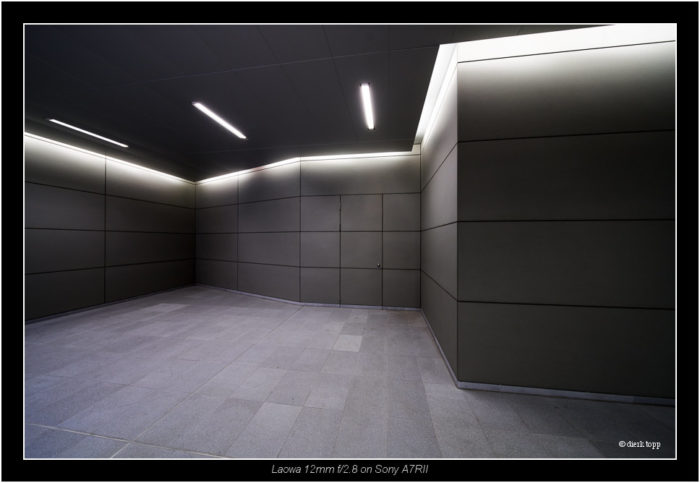 the new Elbphilharmonie
still under construction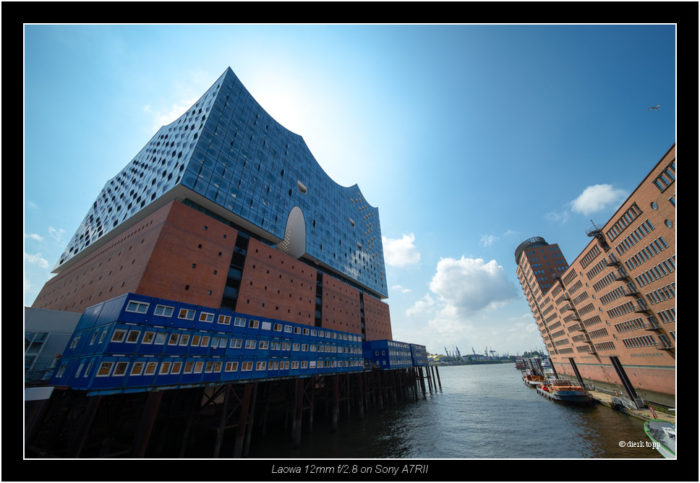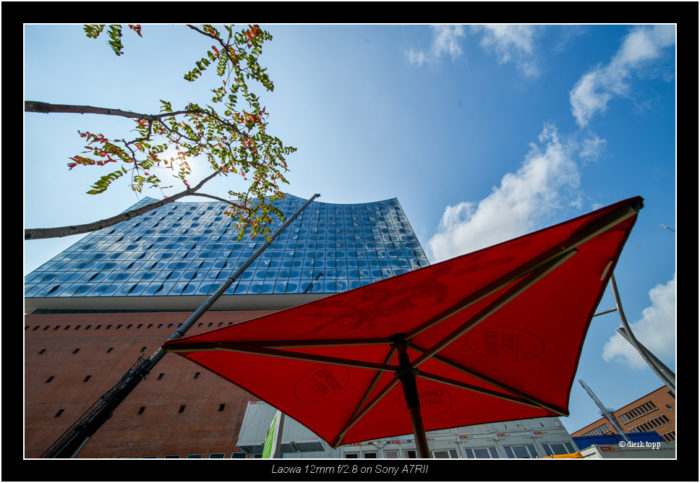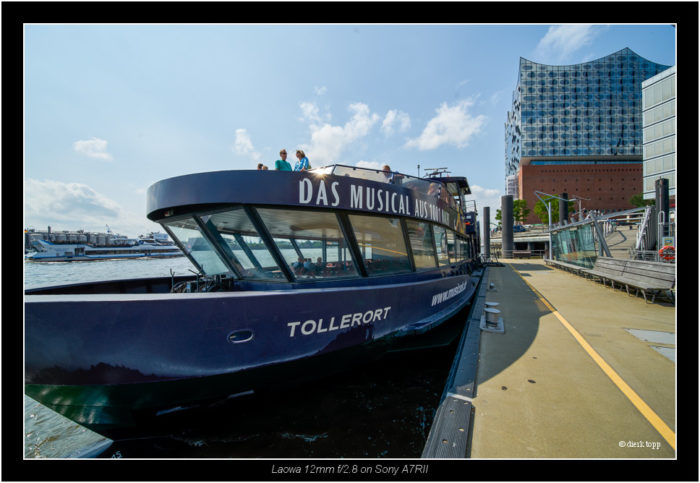 the new Hafencity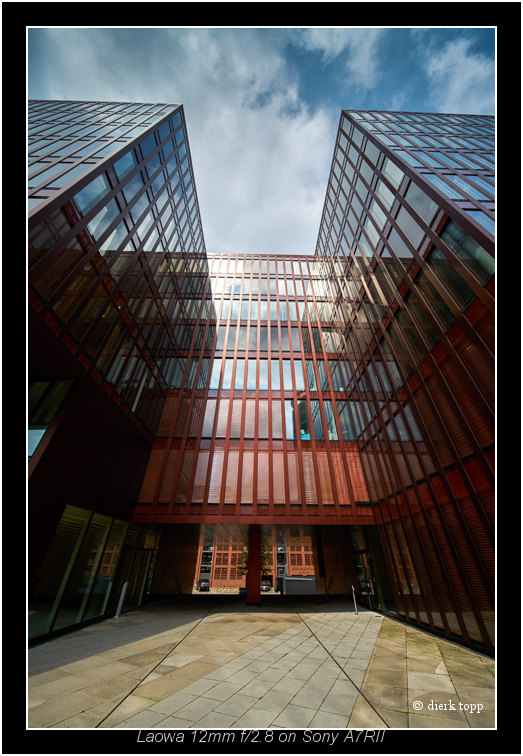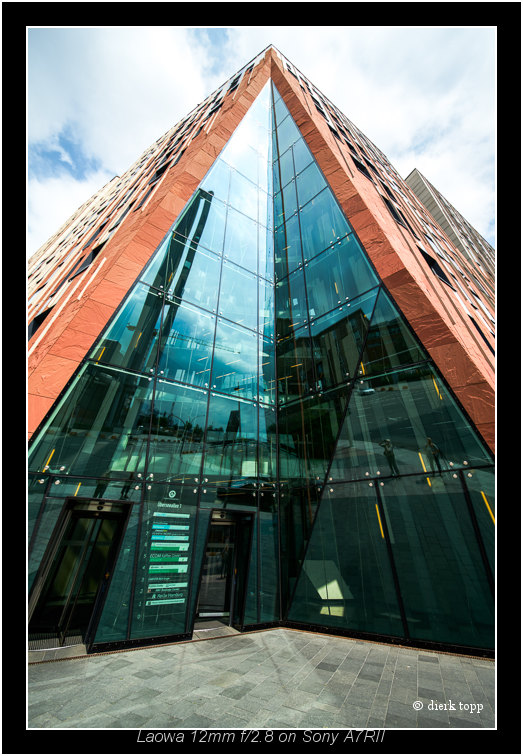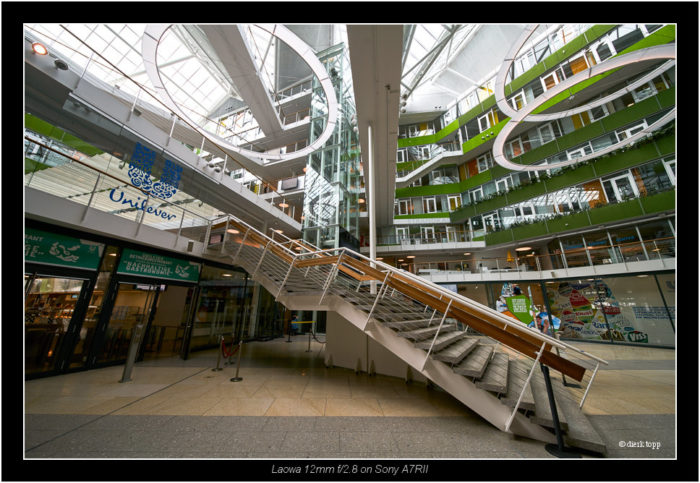 the good old Speicherstadt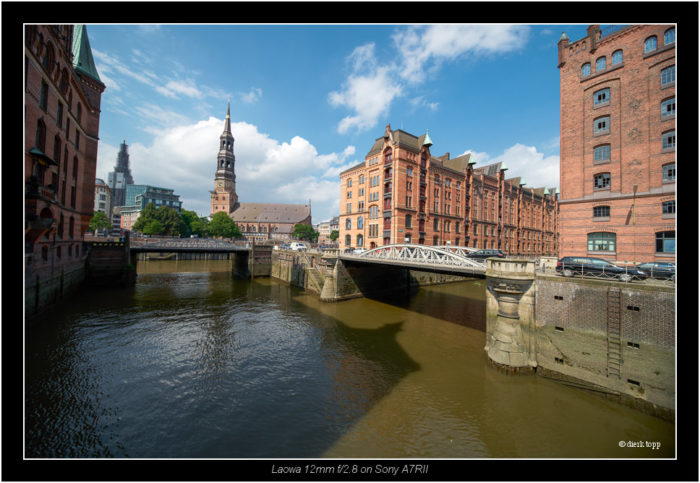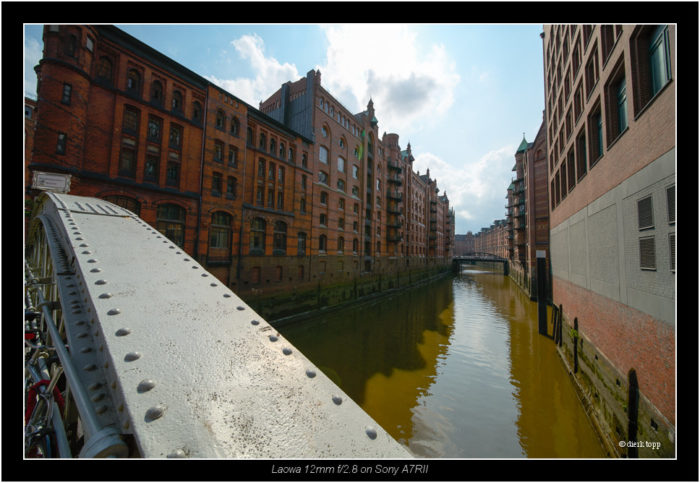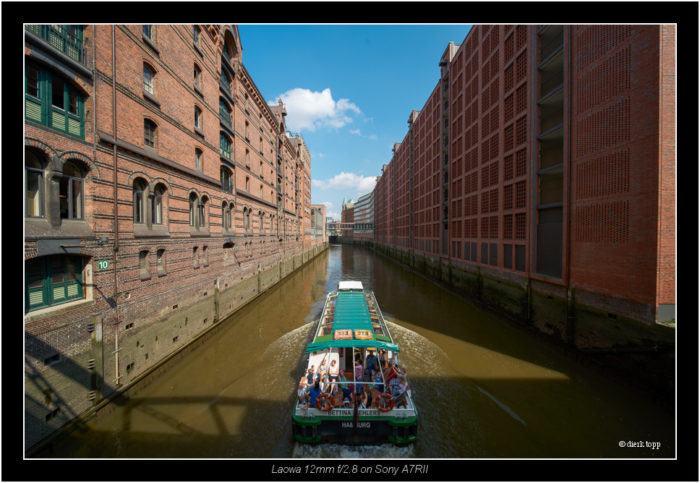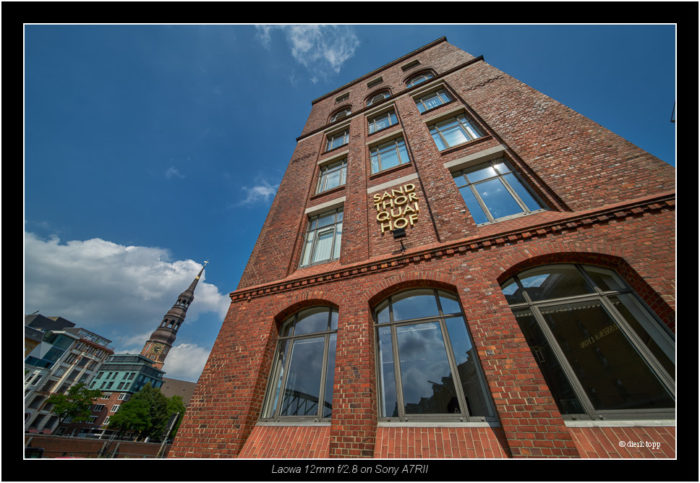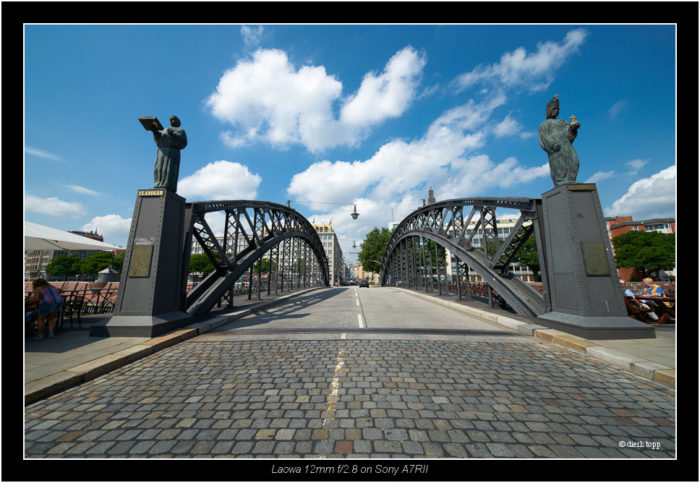 Wasserschloss at f/2.8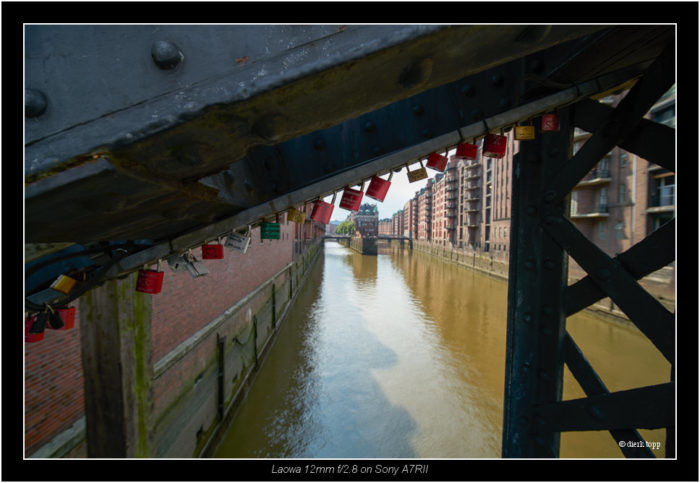 in the Wasserschloss and Teekontor
(hand held with IBIS)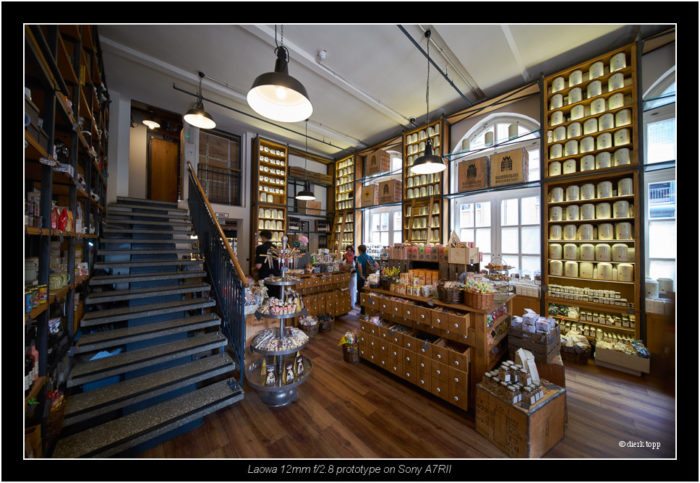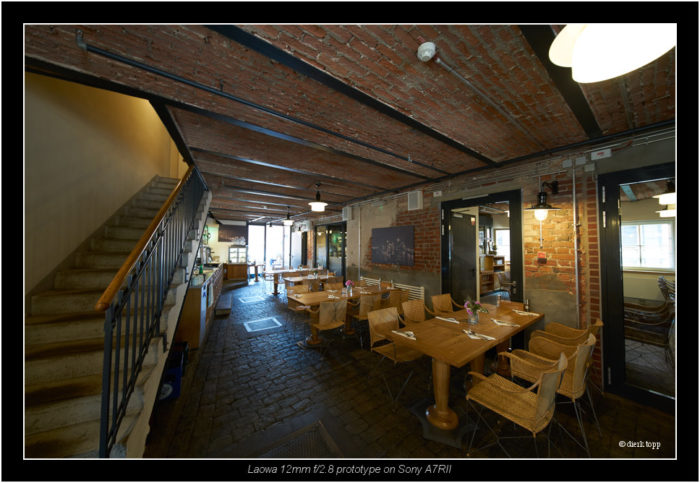 not from Hamburg
a view from the ceiling in a small cafe in my neighborhood (camera mounted on monopod)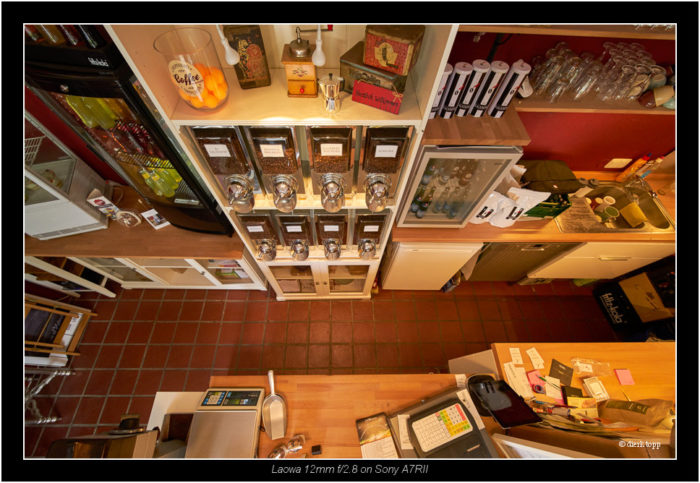 infrared shots with Sony A7R converted to 720 nm infrared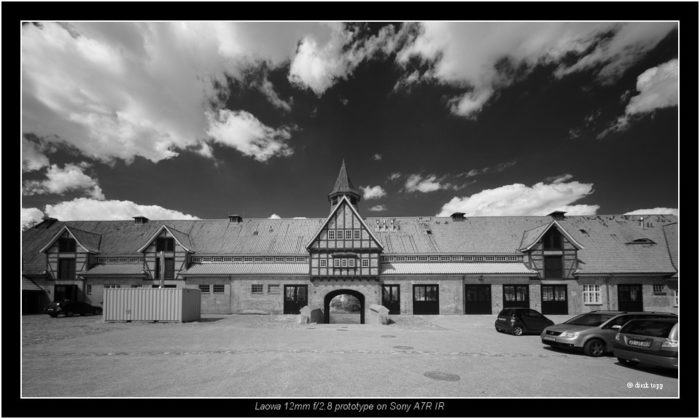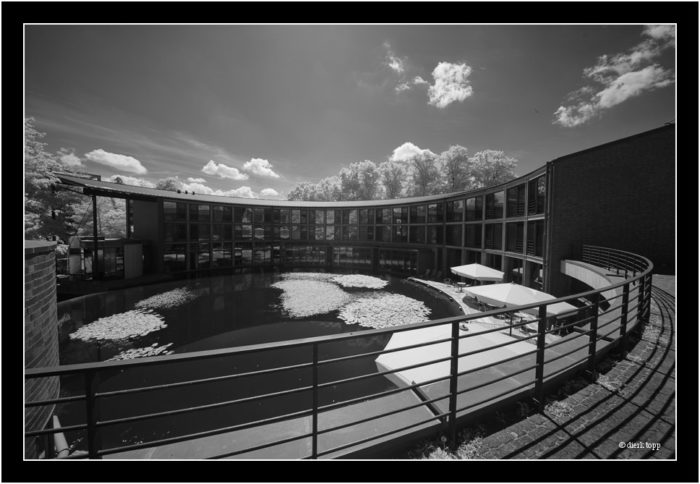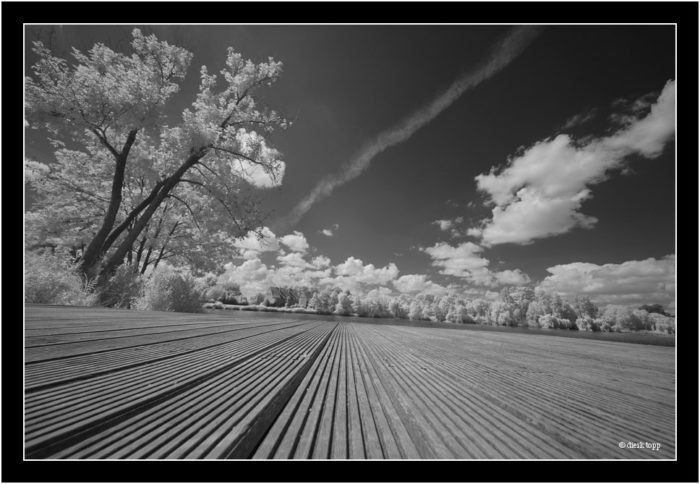 links to my flickr images
If you want to see more ore the full resolution images, you find them here:
https://www.flickr.com/photos/dierktopp/albums/72157671449943775
these images and many more from the 12mm LAOWA in this album:
https://www.flickr.com/photos/dierktopp/albums/72157670639163860
my flickr fotostream:
https://www.flickr.com/photos/dierktopp/
other relevant links for this lens:
– Venus Optics Official Website
Kickstarter project link: kickstarter.com/projects/laowa/ultra-wide-angle-lens-with-zero-distortion-laowa-1
my personal conclusions:
If I would still have a DSLR this definitely would be my lens! There may be other 12mm FF lenses out, but I did not find one.
If you use a DSLR AND a FF mirrorless, this could be for you too. Especially with the coming 17mm shift adapter. If you want to use it as a normal 12mm lens you should select a perfect adapter, the super wide will show the problems.
If you like me use only mirrorless there are other lighter and smaller options, for example the coming 12mm Voigtlander.
I am glad, that companies like Venus Optics are so creative and take the risk to develop interesting and niche lenses, that other big companies don't offer.
And I am glad, that I had the chance to try and use this very new lens!
I hope, you found the info and images useful and may enjoy looking at some of them :-)
dierk
and sorry, my English is not perfect but I do my very best :-)