Sony patented a Dual Pixel sensor similar to the Canon version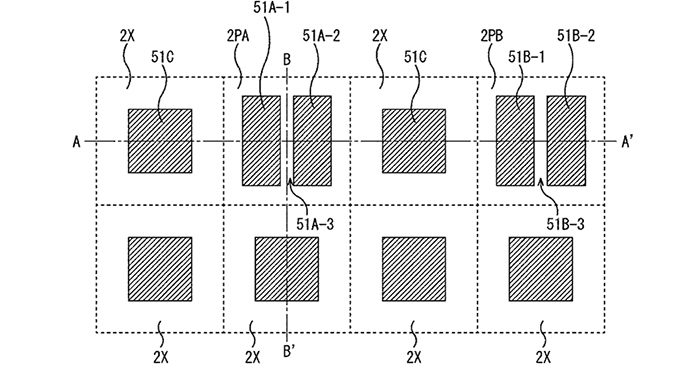 I just found that new Sony patent describing a sensor with Dual Pixel technology for Phase detection Autofocus. It sounds very similar to the tech used by Canon: cpn.canon-europe.com/content/education/technical/eos_70d_technology.do. The current Canon EOS-M series and a few DSLR have Dual Pixel sensor.
Having such a sensor would improve the autofocus tracking performance. But for now we don't know if and when Sony will use that patented tech on a Sony camera.