Sony Q1 reports 50% less sales in the Imaging Business because of Covid19 but says it sees "signs of recovery"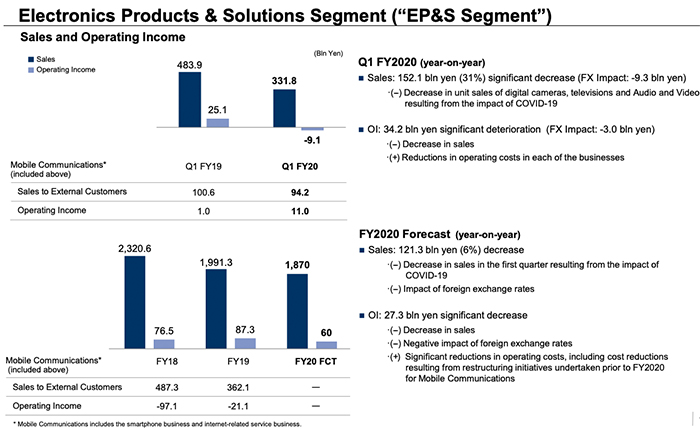 Sony released the full Q1 financial reports (Click here to read them all). Imaging Business sales dropped by 50% because of the COvid19 forced sales and production stop:
The four major in-house and outsourcing manufacturing sites for Sony's TV business, as well as the factories owned by Sony in China and Thailand that make digital cameras and smartphones, are currently operating as usual. Retail sales have decreased significantly due to the closure of retail stores globally, the impact of which is continuing to affect markets like Asia and Latin America. Conversely, in Japan, Europe, North America and China, retail stores are gradually reopening. In addition, although sales and profit from digital cameras were significantly impacted by a substantial slowdown in demand around the world, this business is beginning to show signs of recovery, albeit at a relatively slower pace compared to other product categories.
I bet the A7sIII and A5 sales will bring back some positive numbers by end of the year. If there would be a new A7IV too than I think tis would make the numbers look even better :)