Camrote 1.5 version released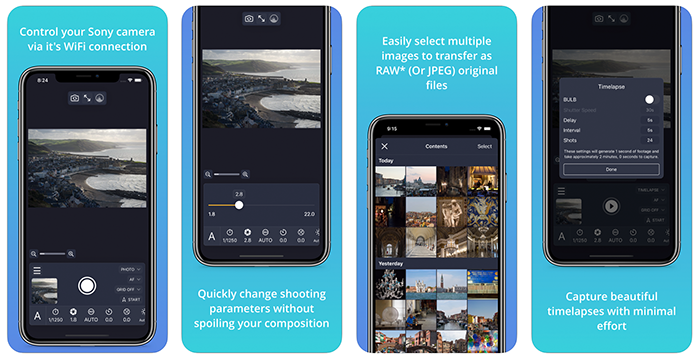 Camrote launched a new major update for their App (here on App Store). Press text:
We have a feature-packed release for you in this latest update!
——– Focus Stacking!* ——–
Allows cameras which support remote control of "Touch AF" to perform focus stacking by providing a grid or set of areas to focus on which will then be captured in quick succession. Ideal for landscape or macro photographers!
* Focus stacking is only supported on certain models which support Touch AF remote control, please see https://camrote.app/camera-support for a list
——– Persistent Image Previews ———
We decided it was about time you could see image previews for longer than the 3-4 seconds they stuck around for previously… now they hang around for the whole app launch, and you can scroll back through them too! We'll be bringing further improvements to this in the future (grouping timelapse shots e.t.c.)
——– Full Screen Mode ——–
We've added a distraction-free full screen mode! You'll see we had to move some stuff around to accommodate this, but we think it's well worth it! Full screen mode works particularly well on iPads where the screen closely matches the aspect ratio of the live view itself.
——– Other small tweaks ——–
– Disabled device auto-lock when downloading images
– Added support for bracketed capture (new Sony models)
– Added support for setting continuous shooting speed and mode (models earlier a7iii/a9)
– Added quick-switch for switching between cameras
– Added live view quality setting on newer models
– Changed order of radio buttons when setting exposure compensation to be more logical