Sony Russia manager says not all technologies are yet ready for the A7sIII and expect an A6500 successor!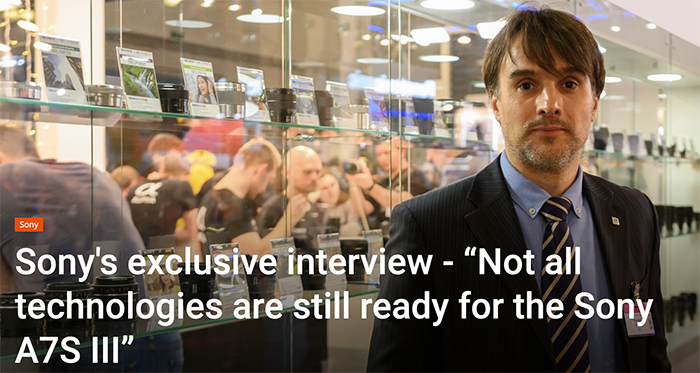 The Russian website Photorar interviewed the Sony Russia manager. He shared two info about the future cameras:
Sony A7sII:
In order for this camera to become as popular and breakthrough as the A7S and A7SII, serious fundamental improvements must be added to it. My personal opinion is that not all technologies are ready for this. What can be improved in comparison with A7SII?
Sony A6xxx or A7xxx::
there will be a further development of the A6500 line.
Sounds like Sony's next three cameras will be the A6700 or A7000, followed by the A9II and than the A7sIII!