Sony sensor beats the Canon sensor (DxOmark)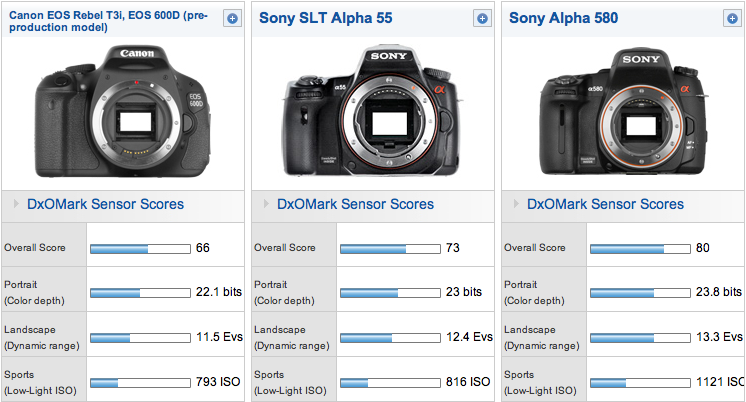 Warning! Don't show that post to your Canon friends, they could become very angry ;)
It's right, Canon has a much wider lens range and a more professional/complete system. But you can no longer say that Canon sensors are really better than Sony sensors. De facto DxOmark (Click here) proved that Sony do deliver a better image quality than Canon sensors! See the image on top. The new [shoplink 6011]Canon 600D[/shoplink] gets easily beaten by both SLT and DSRL Sony models. Also the much more expensive [shoplink 6012]Canon 7D[/shoplink] can't come close to the Sony cameras (Click here to see that at DxOmark). Now let's hope Sony can prove to be a reliable system by releasing new lenses too and by improving their customer service. If that happens I am sure they will get much closer at Canon in terms of sales share.
Check out those direct links to see price and specs of the cameras:
Sony A55 at [shopcountry 3617].
Sony A33 at [shopcountry 3620].
Canon T3i/600D a [shopcountry 6011].
Canon 7D at [shopcountry 6012].