(SR2) And SLT-A57 replacement name will be SLT-A58?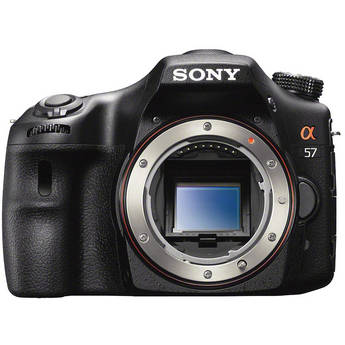 I am still collecting and sorting out the rumors about the next new Sony cameras and lenses. For now it looks like Sony is going to introduce entry level SLT and NEX cameras within the next few months. One may be the A58 coming as successor of the A57. I didn't get any double confirmation on that yet so it's rated with "SR2" only.
One more thing. While I know some details about the lenses (4 new A mount lenses and the Zeiss E-Mount zoom) I am still not sure if those lenses will be announced yet at the CP+ show or 1-2 months after it. I ask my sources to clearly specify if the month info you send me is the actual announcement period or the  period when the camera will be shipping. Sometimes this confused me :) Thanks!
—
Reminder (SR = Sonyrumor):
SR1=probably fake rumor
SR2=rumor from unknown sources
SR3=50% chance it is correct
SR4=rumor from known sources
SR5=almost certainly correct!