(SR2) Sony RX2 with 35mm f/1.8 Zeiss and curved sensor to be announced in Summer?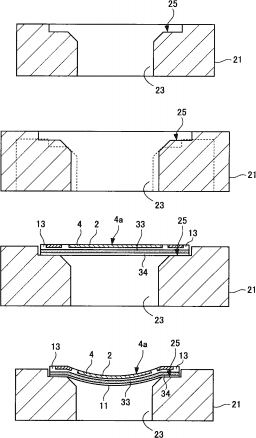 Well, almost two months ago when an anonymous source told me Sony would release a half a million ISO camera I didn't believe him and missed to report about it on SAR. I guess I have to post more SR2 ranked rumors in future because as I learned some of them actually become truth :)
So here is one of these SR2 rumors I received in these days:
"I received some information directly from Sony that the RX2 with curved sensor will likely be released this summer"
As you know Sony patented such a sensor for a Full Frame camera and they also patented the 35mm f/1.8 lens designed specifically for a curved sensor camera:
So I guess this is more than just an "impossible" rumor. This would become the worldwide first consumer digital camera with such a sensor! The benefits are equal sharpness across the Full Frame. Something you don't get with any lens yet. The lens ould be also become much more compact.
So question:

Loading ...
———
Message to sources: You can send me more info anonymously by using the contact form you see on the very right of your browser. You can also contact me directly at sonyalpharumors@gmail.com.
For readers: Subscribe the RSS feed (Click here) and Twitter (Click here) stream and the Facebook fan page (Click here) in order to not miss any news!
——–
Reminder (SR = Sonyrumor):
SR1=probably fake rumor
SR2=rumor from unknown sources
SR3=50% chance it is correct
SR4=rumor from known sources
SR5=almost certainly correct!