(SR4) 8k Mirrorless Full Frame coming for Rio 2016?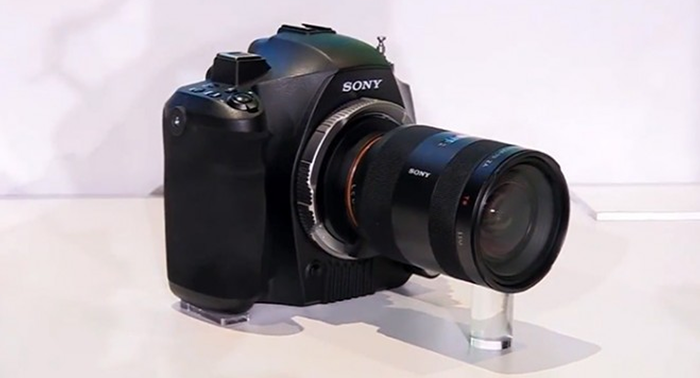 A second source added some more info about the Sony 8K camera prototype rumor we posted last week (article here):
Interesting reading about that 8k camera you said was shown at the BBC, since I probably saw the same thing.
It was in a DSLR body (I assume a99, I don't use Sony still cameras), but it had a grip (not integrated like a D4/1Dx) not built in, so either your source was mistaken or there's at least 2 different prototypes out there).
Nothing to add from a technical standpoint, but really but it about Sony telling us "consider moving  to Sony today because in 18-24 months you'll be wishing your team were already comfortable with it", strongly suggesting we'd have 8k gear available for Rio 2016mi
Such a camera could be interesting for photographic use too. Instead of taking single pictures during a wildlife or model shooting you can just record 8K all the time and in post production choose the best 33 megapixel stills from a single 8K frame!