(SR1) Zeiss Ikon (made by Sony) coming late 2014.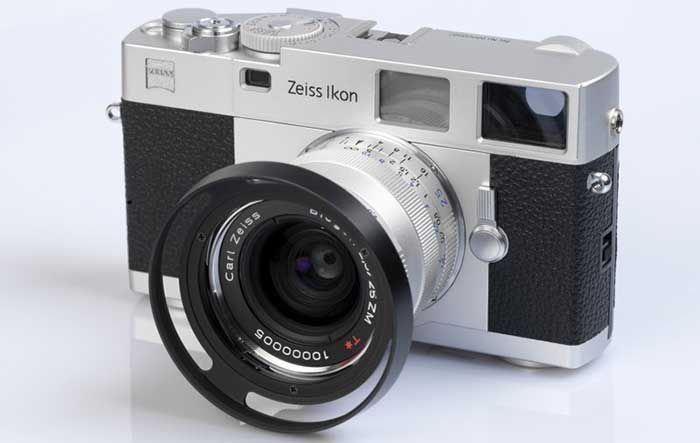 This is one of the most curious (and highly unlikely to happen) rumors I received the last couple of weeks:
"Sony/Zeiss manufactured by Sony will release a FF camera similar to the 35mm Ikon (here on eBay). No optical viewfinder. Will be announced before the end of the year. Manual controls. No REAR LCD!!!"
I certainly would like Zeiss to make some "retro" styled E-mount camera. But I really don't think Zeiss will do that…
———
Message to sources: You can send me more info anonymously by using the contact form you see on the very right of your browser. You can also contact me directly at sonyalpharumors@gmail.com.
For readers: Subscribe the RSS feed (Click here) and Twitter (Click here) stream and the Facebook fan page (Click here) in order to not miss any news!
——–
Reminder (SR = Sonyrumor):
SR1=probably fake rumor
SR2=rumor from unknown sources
SR3=50% chance it is correct
SR4=rumor from known sources
SR5=almost certainly correct!