(SR4) Sony A7III to be announced this fall has 24MP sensor and same A9 autofocus system!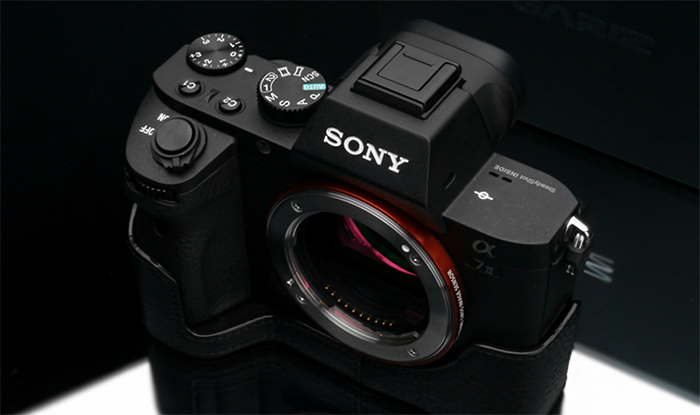 Image above shows the A7II with Gariz case
A trusted source who gave me as first the 100mm STF lens specs just did send me the first A7III specs:
1) First of all he confirmed what other sources already told me: The camera will be announced this fall (sometimes between October-November).
2) He also confirmed the A7III has a new 24MP sensor (seems like it has the same Sony A9 sensor)
3) It also has the exact same Sony A9 autofocus system
4) But unlike the Sony A9 the A7III has NOT the crazy fps rate
Overall this sounds like a "budget Sony A9" without the 20fps frame rate. It's unclear if the A7III will have the same A9 body or stick to the current A7II body design
Note: The rumor is rated SR4 because it's from a source who share correct info in the past. But we have to wait for other sources to confirm this. Moreover the camera will be announced in 4-5 months only so we have to see if Sony will change some specs in the meantime.
–
We have our own Facebook camera groups and pages you can join to discuss the upcoming new cameras in detail:
Sony A9 group and Sony A9 page.
Sony A7rIII group and Sony A7rIII page
Sony A7sIII group and Sony A7sIII page
Sony A7III group and Sony A7III page
Note: In groups you can post your own stuff like images, news and questions. While on pages you will read the specific camera news from SAR.
–
Stay tuned on SAR and subscribe the newsletter to get info when it matters:
[wysija_form id="1″]
To not miss any rumor quickly subscribe our social network:
RSS feed: http://www.sonyalpharumors.com/feed/
Facebook: https://www.facebook.com/sonyalpharumors
Twitter: https://twitter.com/SonyAlphaRumors
If you have some "rumor" to share just send me an anonymous messages here:
at sonyalpharumors@gmail.com or use the contact form you see on the right top of this site.
Reminder (SR = Sonyrumor):
SR1=probably fake rumor
SR2=rumor from unknown sources
SR3=50% chance it is correct
SR4=rumor from known sources
SR5=almost certainly correct!