(SR4) Sony APS-C High End Camera tester confirms "this is a whole new camera"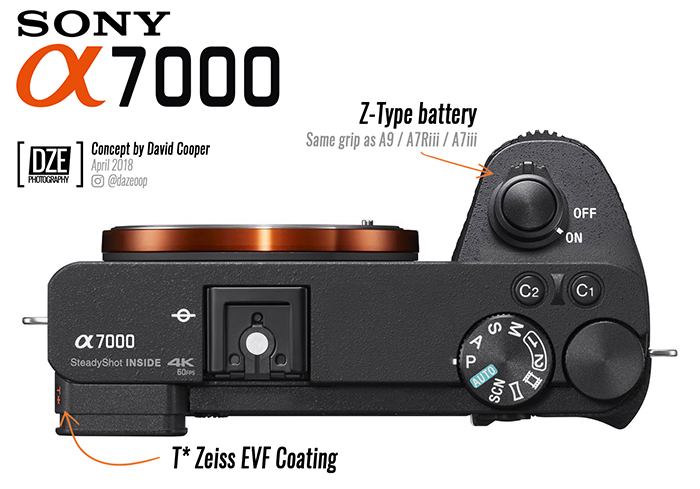 Just a fictive rendering of a new High End APS-C camera
One of the few testers of the new APS-C High End E-mount camera told me this:
this is a whole new camera
Of course he cannot share more details but this sounds like we will get a completely new body design too.
–
Rumor summary
– High End APS-C E-mount camera to be announced at or shortly AFTER Photokina
– New Zeiss fixed lens Full Frame camera with autofocus prime lens to be announced on September 27
– The A7sIII is 90% likely to be announced within 1-2 months. But I can see this announcement happening in October at Photo Plus too.
The lens rumors:
– Sony 135mm f/1.8 GM probably to be announced at or shortly AFTERPhotokina
– Sony 24m f/1.4 GM highly likely to be announced at or shortly AFTERPhotokina
– Maybe new Voigtlander FE lenses coming
– Probably new 50mm f/1.4 APS-C E-mount from Sigma
– Highly Likely a new 70-200mm f/2.8 FF E-mount lens from Sigma.
– New Zeiss Batis 40mm f/2.0