(SR5) More stuff to be announced today: AX1 4K Camcorder, AS30 Sportscamera and HDR-MV1 picture.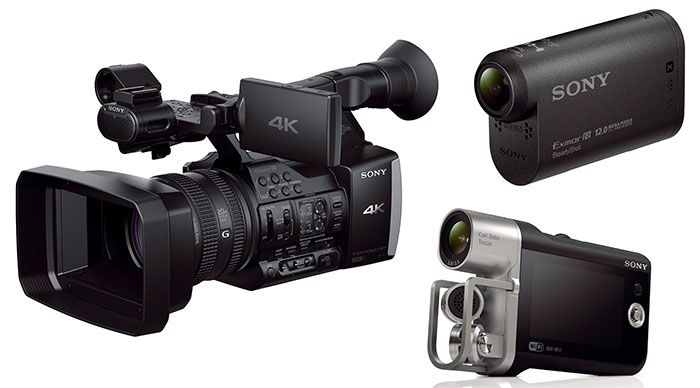 The Big Highlight of todays Sony event are the new QX Lens Cameras. The livestream will start at 16:00 London time and I will embed the live video on SonyAlphaRumors. Specs and price of the QX are known ($250 for QX10 and $500 for QX100). But there is also some more stuff to come:
On the picture on top you see the AX1 4K camcorder that will be sold for around $4,499. Than you have the new AS30 Sportscamera for $298 (Image via Sonyactioncam2) and the HDR-MV1 audio+video recorder (Image via Stuff Magazine October issue).
UPDATE: Here is the full 4K camcorder press text: http://www.prweb.com/releases/Sony/Camcorder-News/prweb11086357.htm
Small news for A-mount camera owners: The 70-200mm has been officially discontinued by Sony Japan. The new version II lens will be announced along the new NEX-FF stuff and other camera in late September!
—
Stay tuned on SAR! More rumors to come! Subscribe the RSS feed (Click here) and Twitter (Click here) stream and the Facebook fan page (Click here) in order to not miss any news!
Message to sources: You can send me more info anonymously by using the contact form you see on the very right of your browser. You can also contact me directly at sonyalpharumors@gmail.com.
—
Reminder (SR = Sonyrumor):
SR1=probably fake rumor
SR2=rumor from unknown sources
SR3=50% chance it is correct
SR4=rumor from known sources
SR5=almost certainly correct!