(SR5) More images of the strange selfie-camera with Sonys curved sensor (and specs confirmed).
Here are more images of the Sony KW1 selfie camera which is the first camera using Sony's new curved sensor tech!
This is also interesting for us because Sony stated they have developed a Full Frame curved sensor too. And that new Kw1 proves that kind of sensor is 100% ready for production. Let's see that damn RX1s soon! :)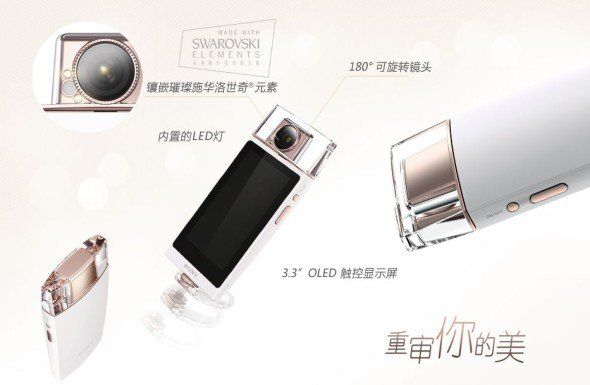 UPDATE: Now officially listed at Sony China.
—
Message to sources: You can send me more info anonymously by using the contact form you see on the very right of your browser. You can also contact me directly at sonyalpharumors@gmail.com.
For readers: Subscribe the RSS feed (Click here) and Twitter (Click here) stream and the Facebook fan page (Click here) in order to not miss any news!
—
Reminder (SR = Sonyrumor):
SR1=probably fake rumor
SR2=rumor from unknown sources
SR3=50% chance it is correct
SR4=rumor from known sources
SR5=almost certainly correct!