(SR5) Zeiss will announce new Loxia/Batis FE lens(es?) next week!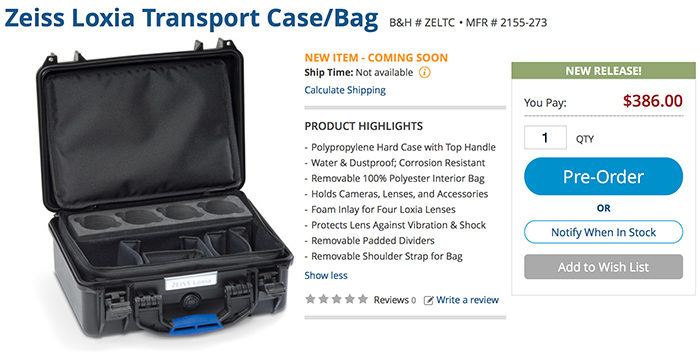 One of our sources confirmed Zeiss will launch new Sony FE lens(es) next week! He didnt' share the specs yet and we don't know if it's a Batis or Loxia or both they will announce!
But we know one of the lenses Zeiss wanted to launch this year is a Loxia tele lens. If you remember it back in May Zeiss announced a new Loxia transport case where four Loxia lenses can fit inside. SAR readers Christian Schätzle got the chance to "test" the new Loxia bag and actually discovered a small interesting detail. The fourth "free spot" is actually around 1cm deeper than the 21mm Loxia spot (which is the longest lens of the three). This is another small indirect confirm that the next lens will be a tele lens (85mm likely) with 8cm lens length. Here is the video he shared today:
Links to all current Batis and Loxia lenses:
Batis 18mm at [shopcountry 47045].
Batis 25mm at [shopcountry 45790].
Batis 85mm at [shopcountry 45791].
Loxia 21mm at [shopcountry 46456].
Loxia 35mm at [shopcountry 47046].
Loxia 50mm at [shopcountry 47047].
–
To not miss any rumor quickly subscribe our social network:
RSS feed: https://www.sonyalpharumors.com/feed/
Facebook: https://www.facebook.com/sonyalpharumors
Twitter: https://twitter.com/SonyAlphaRumors
And if you have some "rumor" to share just send me an anonymous messages here:
[contact-form-7 404 "Not Found"]
Reminder (SR = Sonyrumor):
SR1=probably fake rumor
SR2=rumor from unknown sources
SR3=50% chance it is correct
SR4=rumor from known sources
SR5=almost certainly correct!