(SR5) Sony REAL mirrorless cameras to be unveileded in May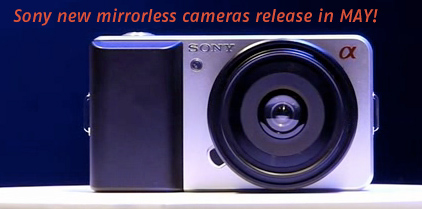 Finally some good news!
According to our sources Sony will officially release the new mirrorless camera system in May! Honestly that's earlier than I expected.
Three trusted sources confirmed that rumor. One of them is the same source which told us about Sony unveiling mirrorless mockups and the A7xx prototype.
In this case we are 99% certain that rumor will become true!
As soon as we have detailed final specs of the cameras we will give it to you!
P.S.: Yesterday we told you that the new firmware for the Sony A850
and the Sony A900
have been postponed until May.