(SR5) Sony sends an invitiation for a "stunning event" (October 16)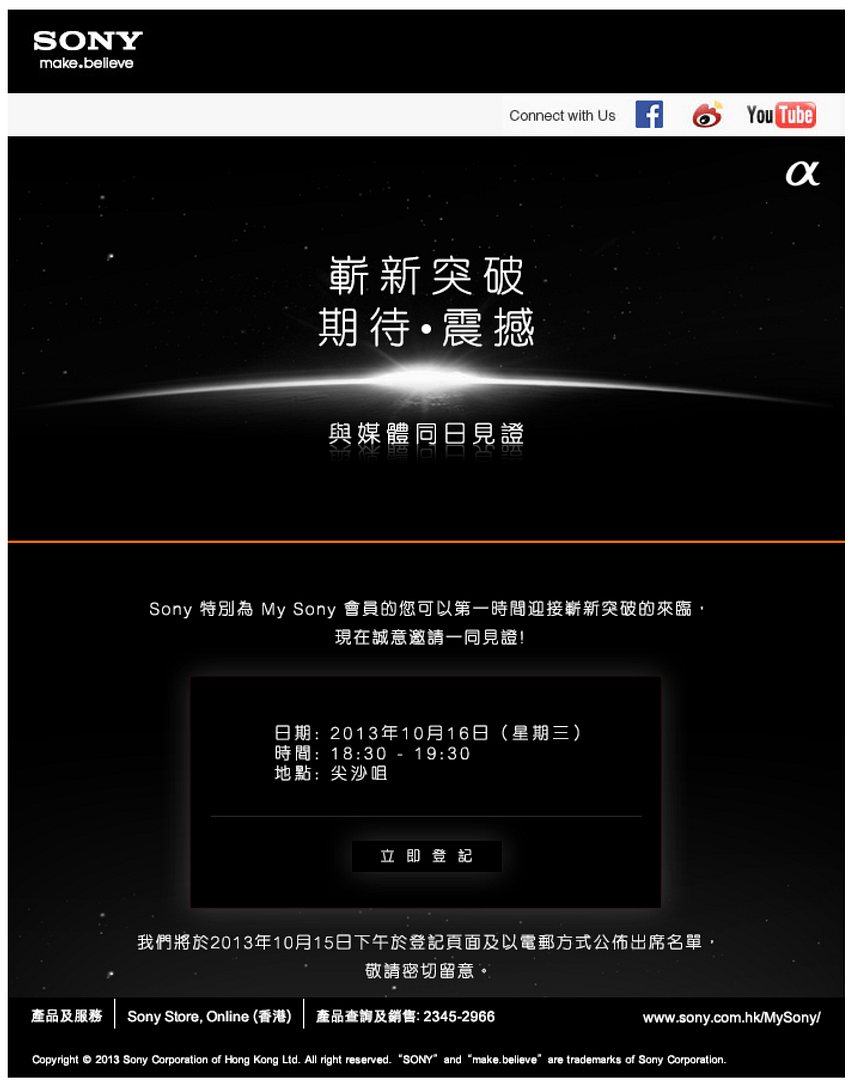 Sony HongKong sent an invitation for an event which they write is "stunning". The event starts at 6:30pm (HKT) on 16th October.
We already know what's coming:
Sony A7 24MP E-mount FF camera
Sony A7R 36MP E-mount FF camera
Sony RX10 camera with fixed ultrazoom
Zeiss FE 24-70mm f/4.0 OSS
Sony G 28-70mm f/3.5-5.6
Zeiss FE 35mm f/2.8
Zeiss FE 55mm f/1.8
Zeiss FE 70-200mm f/4.0 OSS
and obviously many many many accessories…
—
Message to sources: You can send me more info anonymously by using the contact form you see on the very right of your browser. You can also contact me directly at sonyalpharumors@gmail.com.
For readers: Subscribe the RSS feed (Click here) and Twitter (Click here) stream and the Facebook fan page (Click here) in order to not miss any news!
—
Reminder (SR = Sonyrumor):
SR1=probably fake rumor
SR2=rumor from unknown sources
SR3=50% chance it is correct
SR4=rumor from known sources
SR5=almost certainly correct!