(SR5) Tomorrow Sony will only announce the new 24mm f/1.4 GM lens. Other rumored gear to be announced later!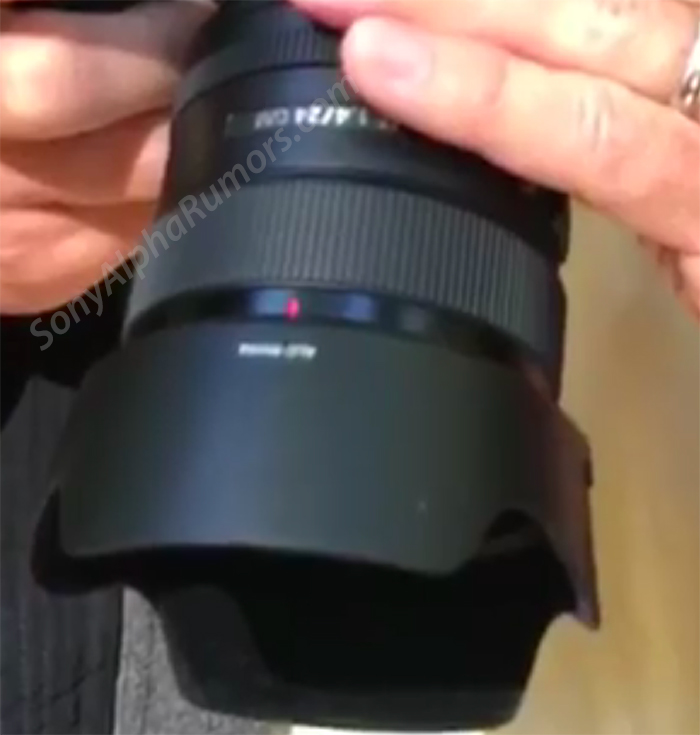 Leaked image of the new Sony 24mm f/1.4 GM
We got the very solid confirmation that tomorrow (Sept 20) at around 15:00 London time Sony will announce the new 24mm f/1.4 GM lens only!
The crazy story: They paid for the journalists flight ticket, 2-3 days stay in a hotel…for just ONE LENS.
The rumors about a new 135mm GM, and High End APS-C cameras are from solid sources but I don't know why Sony will not announce them tomorrow. Keep in mind we have two more Sony press events:
1) Sept 25 at 10am Berlin time
2) Mid October
Two years ago the A6500 was announced just 10 days AFTER Photokina. And I am sure the High End APS-C camera and the 135mm GM are ready for the market launch. I guess this is just a weird marketing decision to avoid to get caught in all the Nikon Z and Canon R Photokina buzz?
P.S: I got a lot of negative feedback from bloggers about this Sony meeting. They were pretty much upset to be off-work for 3 days to see one lens :(