(UPDATE: Fake!): Steve Huff says Sony will launch a 50mm f/1.2 FE Zeiss lens. And new A7s reviews.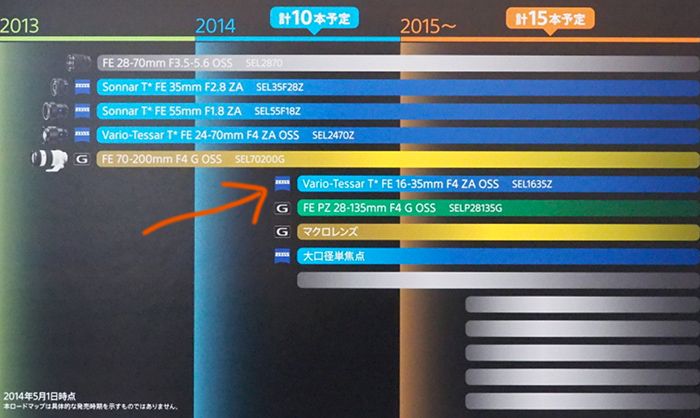 (Image Source: DC.watch).
Steve Huff posted his A7s review and I don't know if that's just his speculation or an info he got from Sony but he writes:
Sony has some new lenses planned for 2014 and 2015, one of then being an ultra wide zoom and a Zeiss 50 1.2.
UPDATE: SAR readers digged Steve's "rumor" and it seems like the info is completely fake and based on a fake roadmap I posted a while ago: (See article here). Of course I wrote that this roadmap floating around the web is almost certainly 99% fake. But I guess some people didn't get my message :)
That said the official Sony roadmap says a fast prime lens is on schedule. Although I would prefer to get a fast 35mm or 85mm lens first instead of the 50mm f/1.2. Or what would you like to get?
And here are soem more A7s tests: Sony A7S Sample Images at Photographyblog and Sony A7s silent shutter test by ThePhoBlographer on Instagramm. [UPDATE: Photographyblog just published the full A7s review.]
—
Message to sources: You can send me more info anonymously by using the contact form you see on the very right of your browser. You can also contact me directly at sonyalpharumors@gmail.com.
For readers: Subscribe the RSS feed (Click here) and Twitter (Click here) stream and the Facebook fan page (Click here) in order to not miss any news!
—
Reminder (SR = Sonyrumor):
SR1=probably fake rumor
SR2=rumor from unknown sources
SR3=50% chance it is correct
SR4=rumor from known sources
SR5=almost certainly correct!