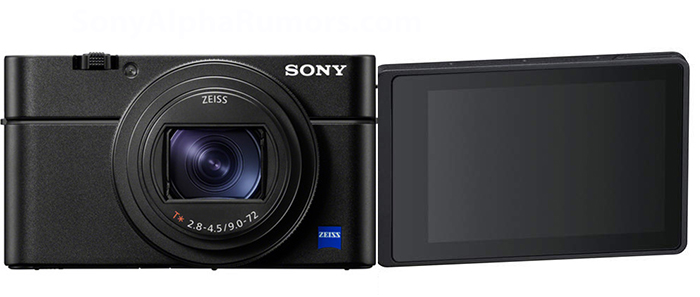 And I just got more news about the new Sony ZV1 camera that will be announced on May 26:
Looks like an RX100
Has a fully articulating screen on the side similar to the Canon EOS-RP
Better grip than current RX100 cameras
Very big Video record button
24-70mm F1.8 – 2.8 lens
All the autofocus features like: EyeAf and so forth
One touch Bokeh feature
Auto Object detect
So it's damn good news to hear Sony implementing the fully articulating screen we were asking for YEARS! That gives us hope the A7sII successor and maybe the A7IV will have it too :)
The very same sources sharing the ZV1 details also say there is a super big Full Frame event in June. So if the ZV1 rumor turns out to be true on May 26 than there is a very big chance the Full Frame info I got is correct too. What does that info say? Stay tuned the next days on SAR to learn about it ;)
–
For potential SOURCES:
If you know "something" and want to share it anonymously please use the anonymous contact form on the top right of the sidebar. Please use a nickname so that I can recognize you in future messages. You can also contact me directly at sonyalpharumors@gmail.com. Use remailer.paranoici.org to send me an anonymous message if you prefer to do so.
For READERS:
To be sure to not miss any of the upcoming news do this:
Subscribe our RSS feed (Click here).
Join us on Facebook (Click here).
Follow us on Twitter (Click here).