Tamron 28-75mm vs Sony 24-70mm GM size comparison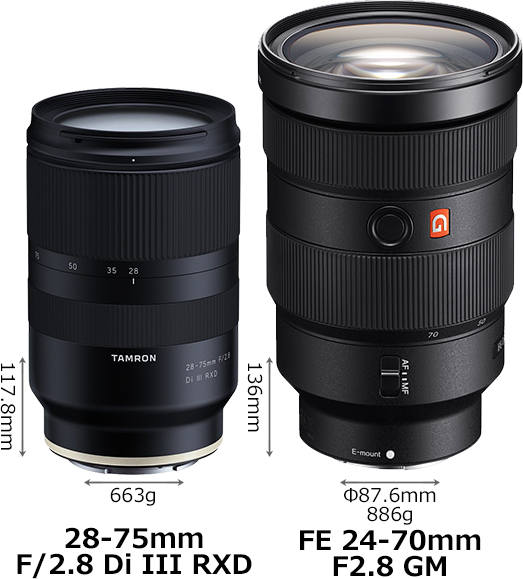 Photosku posted that accurate size comaprison between the new Tamron 28-75mm and the Sony 24-70mm GM.
Note that Tamron said the image quality will be on par with the GM lens while the price will be similar to the much cheaper 24-70mm f/4.0 Zeiss (check at Amazon US and Amazon DE). The only big trade-off is the "missing" 4mm at the wide end. But you gain 5mm at the tele end and you have a much smaller and lighter lens.
Here is also a new interview with Tamron by Personal View (follow their Telegram channel):