Tamron 70-180mm f/2.8 price shows up in Europe: 1149€ ???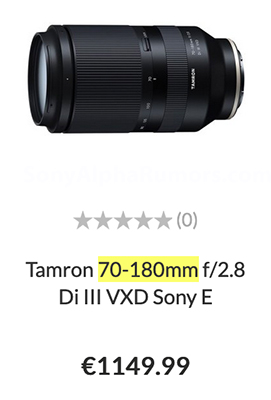 A French store is now showing the price of the Tamron 70-180mm f/2.8 FE lens. I am not 100% certain if that's the right and final price but I have been "hinted" it's quite close :)
If confirmed this means it costs less than half the price of the Sony 70-200mm f/2.8 which sells for 2450€ at Amazon Germany!

Loading ...
Thanks Primatt!