The competition is making their move: 8K cameras from Canon and Sharp!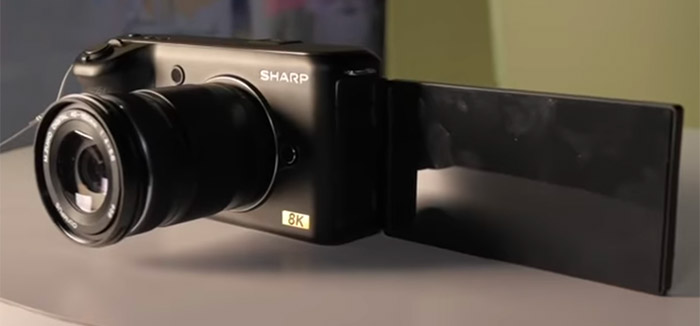 Sony's competition isn't sleeping and there are quite some news to report:
Sharp:
This is a surprise. Sharp is the first company announcing an 8K mirrorless system camera. It has a MFT mount and full specs will be unveiled at NAB show in April. The cool thing is that it has a 5inch flip out screen. Would lo ve to get that one on a Sony! More info at MirrorlessRumors.

Canon:
Canon officially confirmed that "8K video capable camera is already in our EOS R-series roadmap". More info at CanonWatch.

Nikon:
Nikon announced a new update Z lens roadmap. I love those f/1.8 primes and I think Sony should make them too! More info at Nikoneye.
Nikon also said that it will add Eye AF, Raw video on Z6-Z7 cameras via firmware upgrade. More info at Mirrorlessrumors.

Panasonic:
Panasonic confirmed their S1-S1R cameras will have HLG stills shooting mode. More info at L-rumors.
To sum up the "features" Sony doesn't have right now and that the competition "announced":
– 8K video
– 5 inch flip out screen
– f/1.8 primes
– RAW video
– HLG stills
Take note Sony…