The Sony A and E-mount camera pyramid.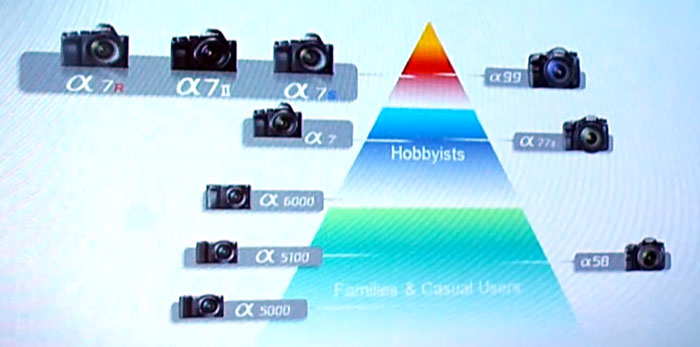 That image has been shared by Sony in a presentation somewhere in China. It shows how Sony sees the "equivalence" between the E and A-mount cameras. Not all makes a lot of sense to me like:
A7 below the other A7 cameras
or A7 equivalent to A77II.
Anyway as you see the A-mount low-end segment misses some of the equivalent E-mount cameras. And there is till room on top for PRO cameras…tiny spot left out for the A9? :)