The Verge: Sony's A7R V camera is a technical triumph, so why is using it such a pain?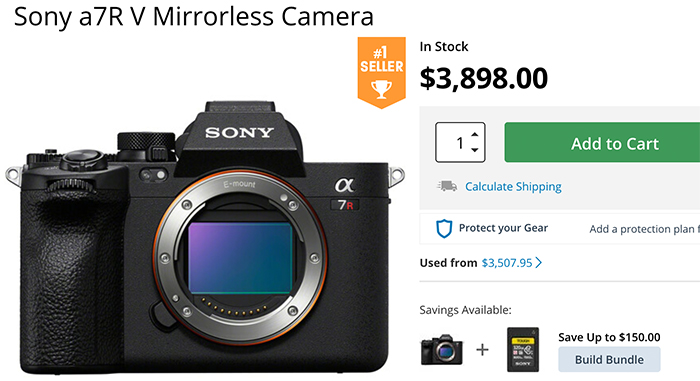 TheVerge reviewed the new A7rV and wrote a clear conclusion:
The 61-megapixel full-frame sensor is brilliant, the autofocus tracking is impeccable, the articulating screen is the best around, and yet Sony cameras are still plagued by terrible ergonomics.

It's time Sony completely rethinks the grips on all of its cameras. They need to be slightly taller, and they desperately need to be made of a higher quality, softer grip material.

We can't forget that these devices must be designed for humans. Just like every camera has a diopter control to allow the viewfinder to be adjusted to our squishy, inefficient eyeballs, all cameras need a grip that's going to be comfortable to hold and not feel like a torture device after extended use. Sony, if you can make a camera that can automatically distinguish between birds and bees, you should be more than capable of building one that doesn't feel crappy to hold.
Any comments on that statement?
Sony A7rV store links:
In US at BHphoto, Amazon, Adorama, FocusCamera, BeachCamera, Buydig.
In EU at Fotokoch, Amazon EU, FotoErhardt, Calumet DE, WexUK. ParkCameras UK.
In Australia at CameraPro, Camerahouse, Sony.