Today only super hot Sony E-mount deals in Europe!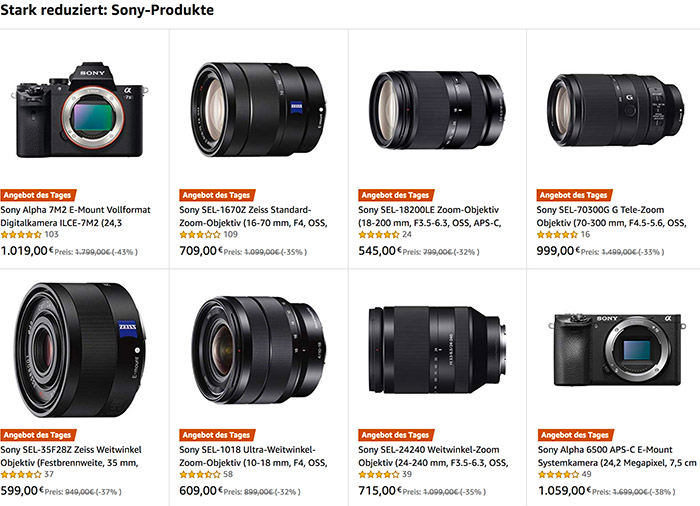 Plenty of E-mount cameras and lenses are on discount today only at Amazon Germany (Click here). In detail we got:
Sony A7II for 1019 Euro.
Sony A6500 for for 1059 Euro.
Sony RX100II for 349 Euro.
Zeiss 16-70mm for 709 Euro.
Sony 18-200mm for 545 Euro.
Sony 70-30mm FE for 999 Euro.
Zeiss 35mm FE for 599 Euro.
Sony 10-18mm for 609 Euro.
Sony 24-240mm FE for 715 Euro.
Note that you will get an additional cashback on some of those items (see details on that Amazon DE page).
Reminder: The price of the superb 85mm f/1.8 FE lens dropped down to 575 Euro at Amazon Germany (Click here). You will get an additional 60 Euro cashback too!