Update on the A7sIII (or A9s) rumor…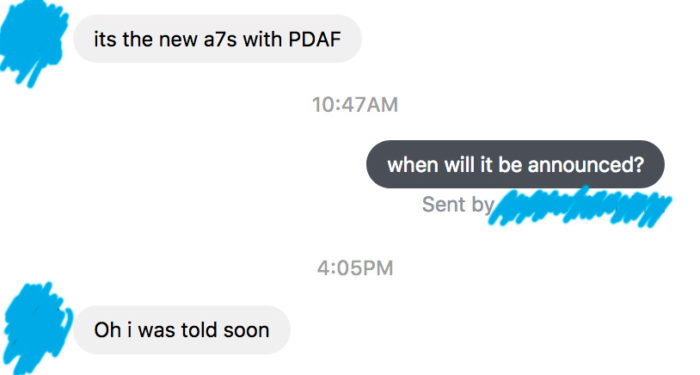 The one source who correctly told me about the new RX camera announcement on Sept 12 (rumor here) just confirmed once more the new A7s is coming "soon". I know the word "soon" is not helping us much but this is what he told me.
All we know is that between now and Oct 24 Sony will have one more press event. And again "press event" isn't a guarantee for a product announcement neither.
I am not giving this rumor any rank as it's too vague for now. So keep expectations low(!!!) and let's see if we get some more info the upcoming hours/days. Even if this source shared a correct info on Sept 12 there is still no guarantee he will be right this time too! So please don't put too much hope on this for now ok?
–
P.S.: of course, if he is right (again "IF"!!!) expect the A7s to have same A9 PDAF (he wrote me this previously)