Voigtlander 65mm FE test by Kasson: "spectacular performance"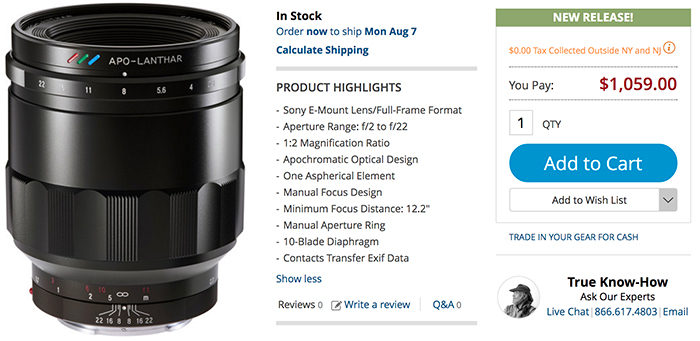 Jim Kasson posted a three part review of the new Voigtlander 65mm f/2.0 macro FE lens.
I don't think I've seen this level of on-axis sharpness on the a7RII before. 
To give you an idea what a spectacular performance this is, compare it to the very sharp Soony 90 mm f/2.8 macro at the same f-stop and reproduction ratio. The green channel peak with the 90 is about 1700 cy/ph, and compare that to the  2300 cy/ph peak of the Apo-Lanthar.
I am seriously impressed.