WARNING: No idea if that's a real thing: Sony A7sIII sensor spec sheet leaked?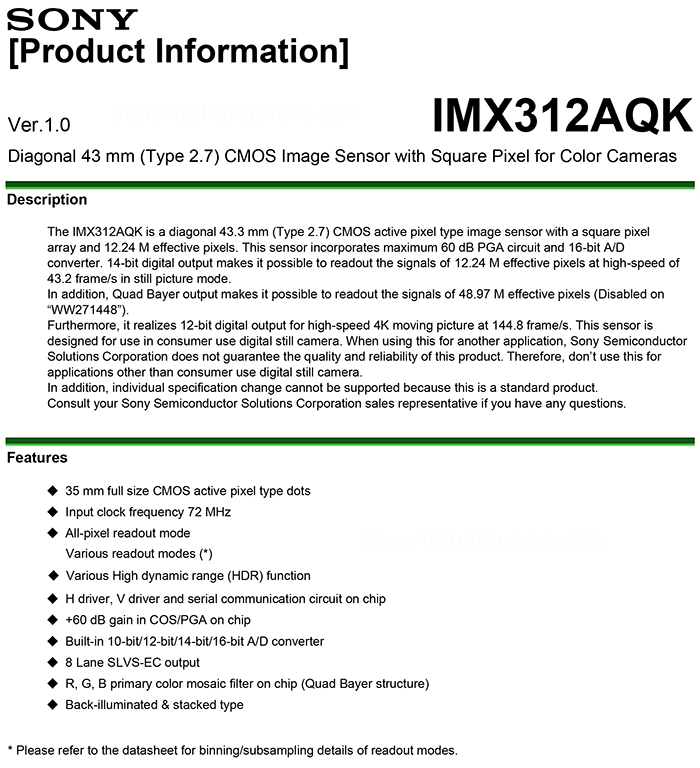 People dropped me a ton of messages because that supposedly leaked Sony A7sIII spec sheet was "leaked" on various sites like for example XITEK.
Initially I was nearly sure this is a fake because the spec sheet specifically says the 48MP stills mode is disabled on the "WW271448″ camera. That code has been registered in Asia and refers to the future A7sIII. I really doubted Sony would mention this part on a spec sheet. But than readers pointed me out to the Sony A9 sensor spec sheet which contained the A9 camera code too.

So at the moment I have no clue if this is FAKE or REAL.
If it's real the camera would be capable of taking 48MP stills but for some reason Sony would not enable this. Please don't shitstorm on Sony yet because we don't even know if this spec sheet is real at all :)
–
Thanks Lukedriftwood!