WILD RUMOR: Possible Sony PXW-FX6 specs…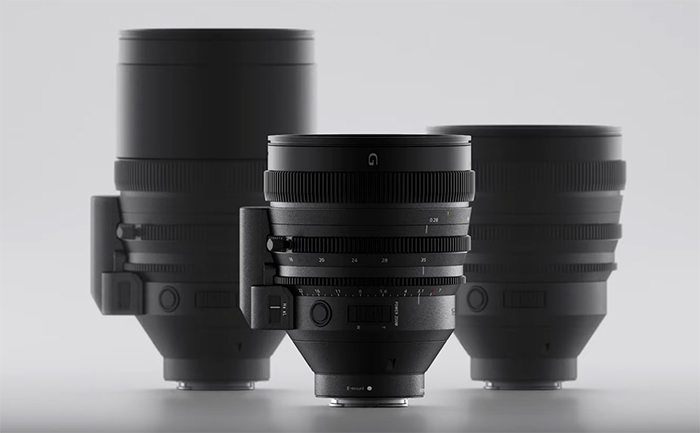 Sony will showcase three new Cine E-mount lenses including the 16-35mm T/3.1 FE Cine lens (in the center of the image)
Sony just announced they will have a press conference on April 20.
There is little chance they will unveil the A7sII successor. At best e can hope to get a teaser or development announcement.
But there might be a chance to get a new Sony PXW-FX6. There are the bits of rumors I got on this E-mount camcorder:
Sony PXW-FX6 is the successor to the hugely popular PXW-FS5. The new full frame PXW-FX6 follows the design from PXW-FS5 with a light weight camera body and at the same time gets a thing or two from the PXW-FX9. The body color will be the same as FX9 and they will share the same sensor.

The new FX6 will record up to 3840×2160 at 30fps and in 1920×1080 up to 120fps. Recording media is SDXC and 10-bit 4:2:2 LongGOP XAVC-L codec. As the same sensor as the FX9 is used the hybrid auto focus system will be the same. Raw output for 3840×2160 up to 60fps is provided from the SDI output.
Both S-Cinetone and S-log3 as recording gamma options are included but there's no real LUT support but a simple view assist.

The camera body will be updated with better weather sealing and both the rear EVF and LCD screen will have a boost in resolution. Also the mount and frame is more robust to handle heavier full frame lenses.

Sony will also announce the original PXW-FS7 to become discontinued later during this year and the FS7 II will see a price drop in the fall.

Pricing is set to around $7000 and available late summer 2020.
Still I hope Sony will at least gives us a clear answer of when they plan to announce the A7sIII. Form what I heard we can expect the new camera to be on market by September/October…