WILD RUMOR: Reports from Thailand say the A7IV will have a fully articulating LCD screen?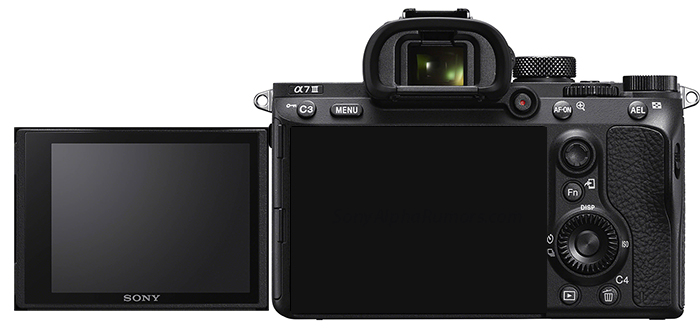 poorly photoshopped (LOL) A7III body with fully articulating screen
–
A person who claims "to be close" to the Sony factory in Thailand reports that the A7IV will have a fully articulating LCD screen:
"Sony a7IV has full articulate screen, spec same as III no improvement, more like basic model for vloggers."
This is the first time I heard about this so it might be complete BS. But this is the kind of wild rumor I hope it will become true. It's something like seven years now the Sony community is asking for this to happen!!!
More reliable rumor talk:
Just last week I posted the rumor from a source who told me Sony will launch a new camera and new handle soon. Well yesterday Sony announced the GP-VPT2BT handle so this gives us a fair chance that indeed Sony will have a new camera on market by March. The A7III has been announced two years ago at the Cp+ show. So this would fit the timeline. But this is only a guess for now and I got no evidence or reliable rumor confirming this now.
Let's guess the possible A7IV specs:
I presume Sony will take a very conservative approach. Which means: Expect the A7rIV body and features with an "Upgraded" 24MP sensor. Well, adding a fully articulating screen would be at least one positive surprise…
–
Rumor ranking explained:
I now post only  two kind of rumors:
RUMOR: Marks rumors that  are somehow more solid and likely to be true
WILD RUMOR: Marks rumor that are from anonymous and first time sources. We post them just for the sake of fun and clickbait of course  :)
Note: Please hold me accountable for the "RUMOR" and not for "WILD RUMOR"  :)