YES !!!! Sony registered a new High End E-mount camera in Asia!!!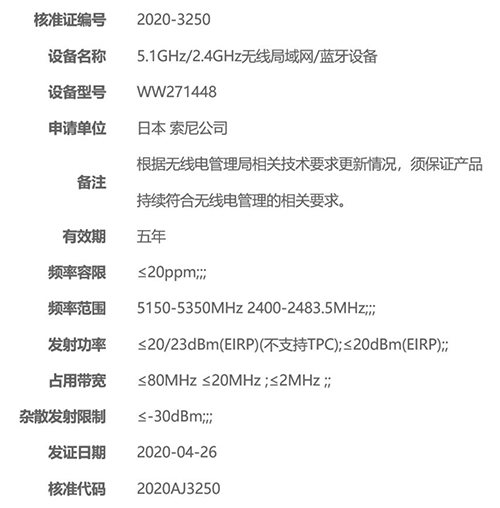 Oh folks! After months of quietness the past 24 hours have been a full rumor time job here! I am working a lot on new camera rumors but one thing I can tell you for sure: The boring non-Sony-announcement time is going to be over soon!
Today Sony registered a new camera in Asia. it has the code "WW271448" (via Nokishita). And there are two good reasons why I can say this is a new High End Sony E-mount camera

It has 5.1GHz Wifi capabilities which is something you expect from a Sony high end camera.
The past 24 hours I got reliable info about a new High End Camera Model. I will post more about that AFTER the April 30 Sony announcement (which is for new Cine gear only).
So please start to wake up from the long Hibernation time…I don't want you to miss anything :)
–
For potential SOURCES:
If you know "something" and want to share it anonymously please use the anonymous contact form on the top right of the sidebar. Please use a nickname so that I can recognize you in future messages. You can also contact me directly at sonyalpharumors@gmail.com. Use remailer.paranoici.org to send me an anonymous message if you prefer to do so.
For READERS:
To be sure to not miss any of the upcoming news do this:
Subscribe our RSS feed (Click here).
Join us on Facebook (Click here).
Follow us on Twitter (Click here).