Zeiss ZX1 review by Dpreview: "It's striking"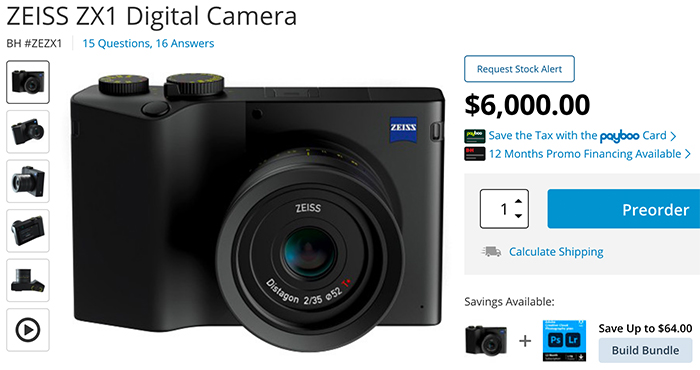 Zeiss ZX1 camera at BHphoto, Adorama and Fotokoch. There are also a ton of ZX1 accessories (listed at BH).
Dpreview published the full Zeiss ZX1 review and concluded:
The ZX1, as the result of such a venture, was always unlikely to be as polished as the tried-and-true designs we're accustomed to seeing (which are often finely honed from decades of ergonomic design experience and user feedback). But the ZX1 succeeds in making an impression. It's striking. So while I can't wholeheartedly recommend that the ZX1 is the fixed-lens compact camera that everyone should rush out and buy, it will, for the right person, spark joy and reward them with excellent image quality and a singular user experience. Exclusivity, after all, carries a different price tag for everyone.