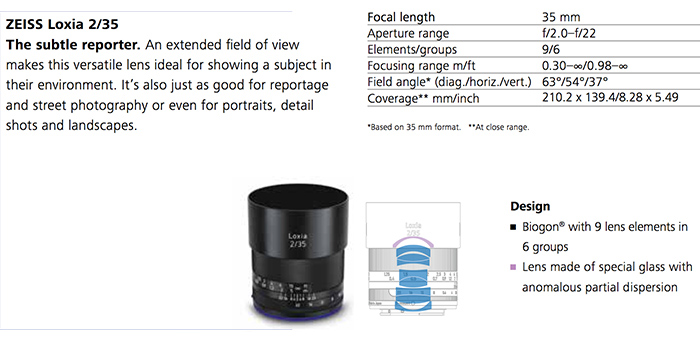 Zeiss published the official Loxia leaflets and you can download it in English (Click here) or German (Click here) language. (Thanks Mark for sharing this). I have been told by a trusted source that Zeiss will announce the official price on September 5. Preorders are expected to be online the same day!
Note for other site admins: please link back to me if you find news through my site. Would be kind Thanks!:)
Reminder: Sony QX announcement on Wednesday!