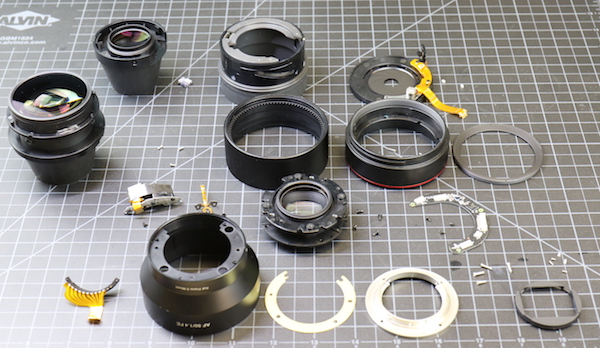 Roger Cicala from Lensrentals took an Inside Look at the Rokinon 50mm AF FE Autofocus Lens and concludes:
This lens was a pleasant surprise. No, it's not built like a tank. But it is built like a small, efficient, well-constructed lens. With some of the previous Samyang / Rokinon lenses we disassemble them going "Oh, that's going to break. This could be a problem." We didn't see any obvious weak points like that with this lens. It's a clear step up in construction quality. It should be, it's also a step up in price point.
Rokinon 50mm FE f/1.4 autofocus lens at Amazon US, BHphoto, Calumet Germany. The lens has a $70 discount on eBay US (Click here). Only four left in Stock!