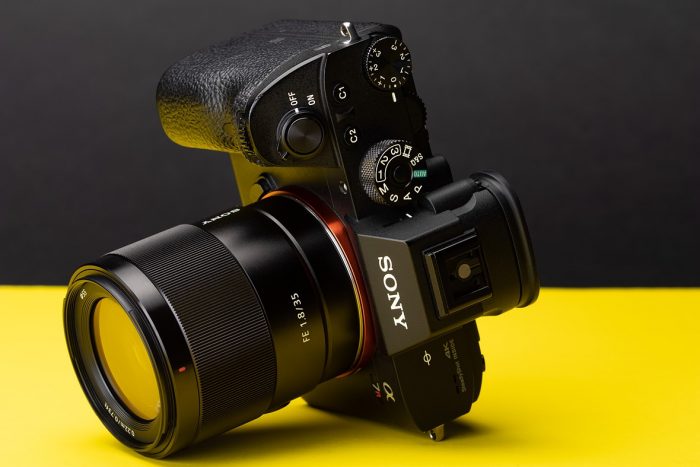 Dpreview published the full  Sony 35mm f/1.8 FE review:
Overall, the Sony FE 35mm F1.8 is a well-balanced, nicely behaved lens for everyday shooting at normal apertures, which should be able to withstand the occasional downpour. Meanwhile, sharpness at wide apertures and close focusing distances are superb, allowing you to isolate razor-sharp subjects against very defocused backgrounds – with a wide enough field-of-view to provide some scene context. Couple the fast aperture with the effective in-camera stabilization systems in Sony cameras and you have a highly versatile lens for photography in challenging light. The lack of focus breathing and linear manual focus response make this a great lens for videographers as well.

All in all, considering its size, handling, and performance, the Sony FE 35mm F1.8 is arguably the best non-'professional' (read: F1.4 or F1.2) fast 35mm prime we've ever tested. That makes it a no-brainer for Sony a7-series and a9 photographers – despite its 'non-traditional' pricing.
Sony 35mm f/1.8 FE:
In the USA/CA at Adorama, Amazon, FocusCamera, BHphoto and Henrys.
In EUROPE at Calumet DE, ParkCameras, WexUK, Calumet NL.