You are browsing the archive for reviews Archives - Page 4 of 265 - sonyalpharumors.
Above you can see the RX10m4 tour video from Gary Fong. Below you can see the Touch Focus test from Hugh Brownstone and few more tests:
The insane 24fps continuous shooting on Sony's new RX10 IV pic.twitter.com/K8aR8Z3IJP

— Edgar Alvarez (@abcdedgar) September 12, 2017
Hands-on pictures at Dpreview.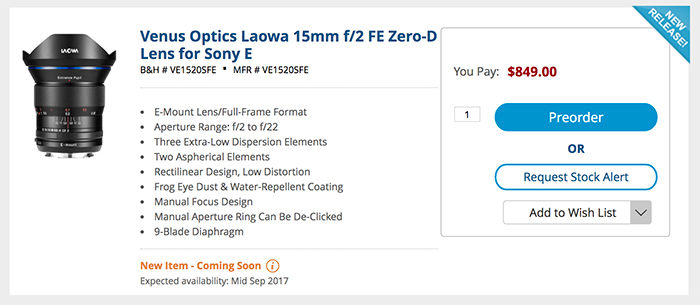 Get the lens at BHphoto, Adorama and Venuslens.net.
Kai tested the new 15mm FE Zero Distortion lens:
Lens review: Sony FE 100-400 F/4.5-5.6 GM OSS
1.4X Tele Converter Album: https://flic.kr/s/aHsm1ZoFPW
FE 100-400 F/4.5-5.6 GM OSS Album: https://flic.kr/s/aHskYWnqJR
Sony FE 12-24mm F4 G Review by Photographyblog:
The Sony FE 12-24mm F4 G is a very good, if pricey, ultra-wide-angle zoom lens for Sony A9/A7/A7R II/A7S full-frame cameras. It delivers excellent sharpness in the centre of the frame almost throughout the full aperture and zoom range and also performs very well at the edges of the frame too, although the performance at 24mm isn't as good as the rest of the zoom range. The Sony FE 12-24mm F4 G lens does suffer from some distortion and vignetting, but chromatic aberrations are very well-controlled and it can even create some fairly nice bokeh effects when shooting wide-open at 24mm.
Lens at Amazon, B&H, Adorama, eBay

Sony FE 24-70mm f/2.8 GM Lens Review by SonyAlphaLab:
The images produced by the FE 24-70mm f/2.8 GM Lens are optically phenomenal at the end of the day in my opinion. I would not mind having this lens in my stable at all! If I were shooting weddings for example with the Sony A9 or Sony A7r II, I would certainly have this lens mounted most of the time for my style of shooting.
Lens at Amazon, B&H, Adorama, eBay

Marc Alhadeff tested the new Tokina 20mm FE lens:
The Borders / corners are clearly less good than the centre wide open and this persist until F4, at F5.6-F8 you get consistent excellent results across the frame
Lens at Amazon, B&H, Adorama, eBay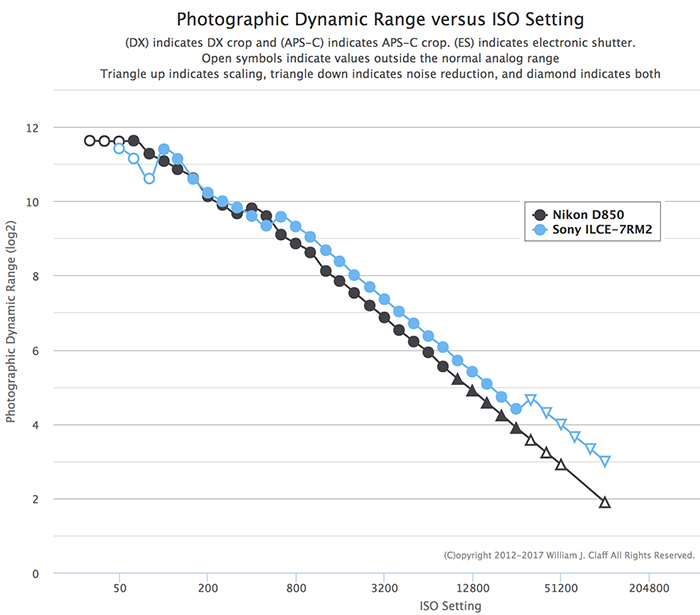 Photonstophotos now published the real world Dynamic Range measurements of the new Nikon D850. And with the exception of ISO 64 and 400 the 2,5 years older Sony A7rII performed better across the entire ISO range.
Just to be clear, we are talking about minor differences that will certainly not make your photos better and worse. What is interesting about this test is:
1) There has been no DR progress on the D850 compared to the 2,5 year older Sony camera.
2) Sony needs to add a serious native ISO 64 support to squeeze out the best performance (Note: As reported by Jim Kasson the A7rII has a "fake" ISO 64 setting).
3) Sony might has reserved the top edge tech for the 2018 Sony A7rIII model (Note: Nikon surely uses Sony manufactured sensors).
And to not pass as a Sony fanboy. From a usability point of view the D850 beats hands down the Sony. Sony needs to improve a lot and with the A9 they surely did show they are on the right path on this.
Reminder: $200 off and free extras on the A7rII at Adorama, BHphoto and Amazon.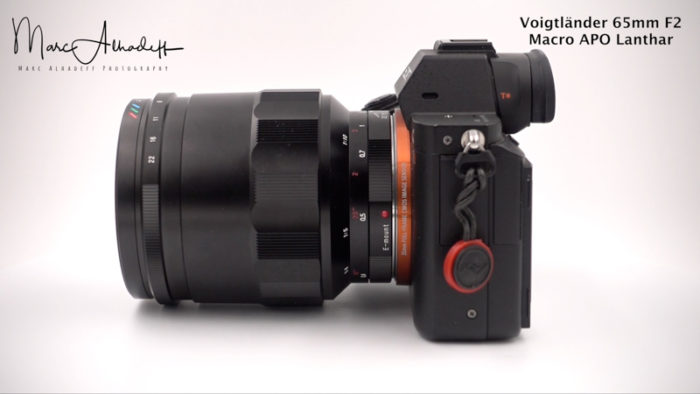 65mm at BHphoto, Amazon and Adorama. 
Marc Alhadeff posted the full 65mm macro lens review. This is his conclusion:
The Voigltänder 65mm F2 Macro Apo Lanthar is an exceptional lens with a strong character.
Exceptional sharpness across the whole frame wide open at F2
Excellent color rendition
Reasonable price for the performance (900 euros)
nice sunstars effects
build like a tank
but you will need to live accommodate with
Some CA
Odd focal length : 65mm
Bokeh good in close distance , less good at longer distance
Only 1:2 magnification
Focusing ring precise in macro but less precise for portrait, street photography
For me this lens will be terrific for portraits , street photography , some details shooting, proxy photography, but for real macro, I still prefer Sony 90mm macro that I find better suited with its 1:1 magnification
Red his full review at SonyAlphaBlog.