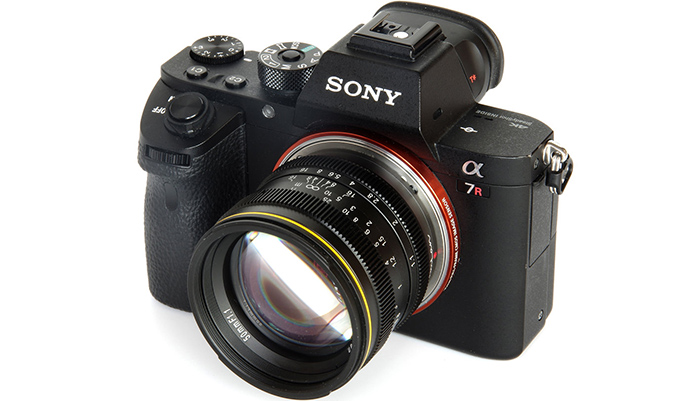 Image by ePhotozine
This is the cheapest fastest APS-C E-mount lens you can buy: It costs $169 on Amazon US, Amazon DE, Amazon UK, Amazon FR, Amazon IT and Amazon ES.
And ePhotozine posted the full lens review:
KamLan has a simple, ambitiously specified lens for a very low price. It is well made, performs well and, within the limitations of manual focus and lagging edge quality, it is still a lens that delivers something very useful. The bright f/1.1 aperture is one thing and the gorgeous bokeh is another. The lens is not technically perfect, but it does have excellent photographic, creative qualities that could be used to advantage. At £126, there is little to lose.