You are browsing the archive for reviews Archives - Page 8 of 307 - sonyalpharumors.
@SonyAlphaRumors RT @tonynorthrup: FYI single card problems are REAL. The new Canon EOS R failed with our fairly new pro-grade UHS-II card, ruining 3 A-roll segments for our review that I can't re-shoot. Frustrating! pic.twitter.com/Ef8Odvqm6M

— mjfotografie.de (@mjfotografie) September 10, 2018
Today mjfotografie.de sent me this tweet. Just to say cards can fail…
For me personally having one slot only is not a dealbreaker. But still I find it a bit annoying that suddenly Nikon and Canon folks say having one slot is no issue while they annoyed us Sony owners for years because our first and second generation A7 cameras had one slot only…
At the same time I am annoyed by the fact Sony hasn't added two equally fast UHS II card slots.
Ted Forbes quickly summed up what are my exact thoughts on the new Canon EOS-R system.
And just to give you one more thing to think about…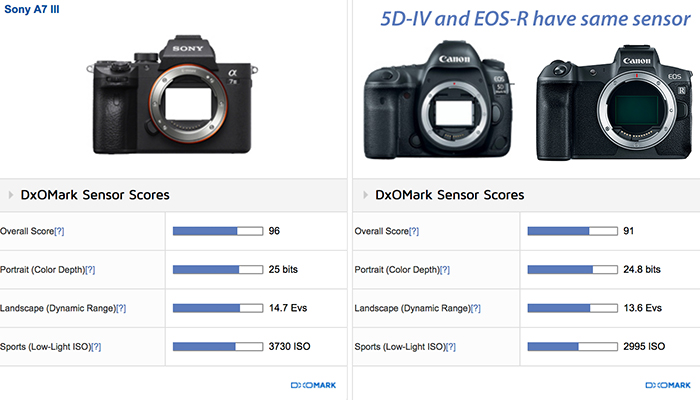 As you see from DxOmark Canon is really way behind Sony's sensor tech. Thre difference is much bigger than expressed in those numbers because it doens't evaluate the video quality. The Canon sensor is incapable of reading out 4K FF without crop, and has soft 4K quality compared to Sony. And I doubt they have the resources to close the gap. On the contrary I expect the gap to get bigger. Eventually I can see Canon using Sony sensors just like Nikon does.
Size matters right folks? So here we can see how the new Canon fast lenses compare with the Sonys (via CameraSize):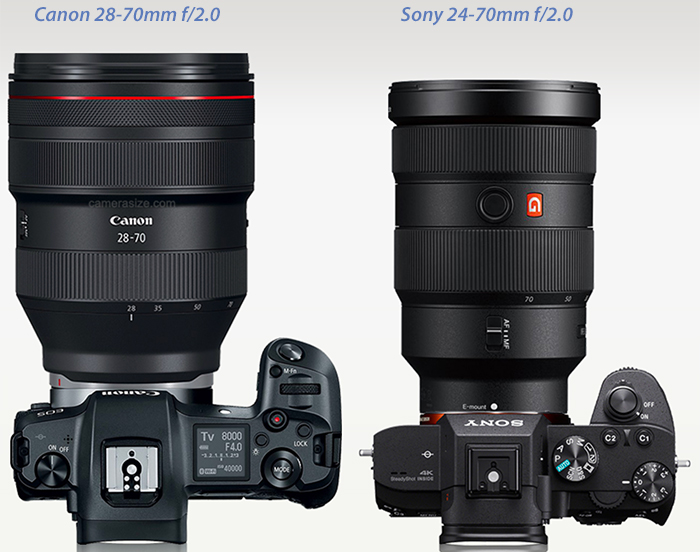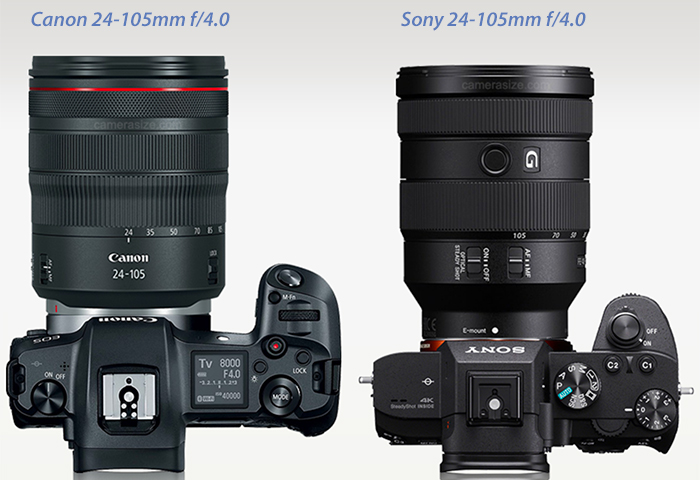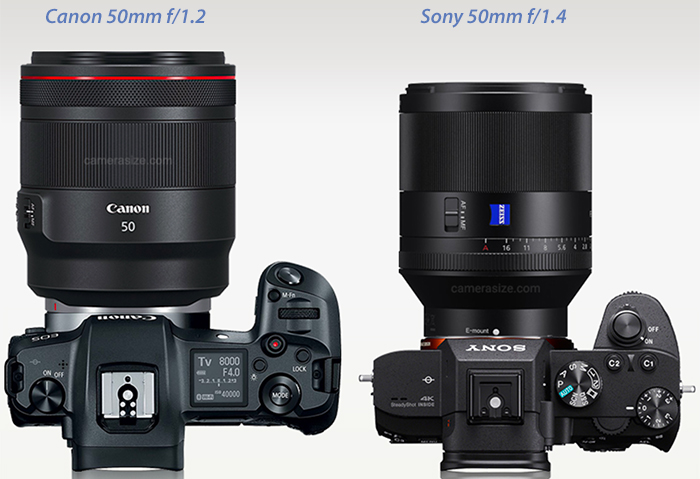 The 28-70mm f/2.0 is huge but I still want Sony to make an E-mount version of it. And apparently many of you do agree with me:

Loading ...
Well, as expected and just like Nikon…Canon made a good camera that's not exceptional and has some of the usual Canon quirks. I think the best part of this new Canon are the lenses and I hope Sony will take a note on that :)
Jared Polin:
TOny and Chelsea Northrup: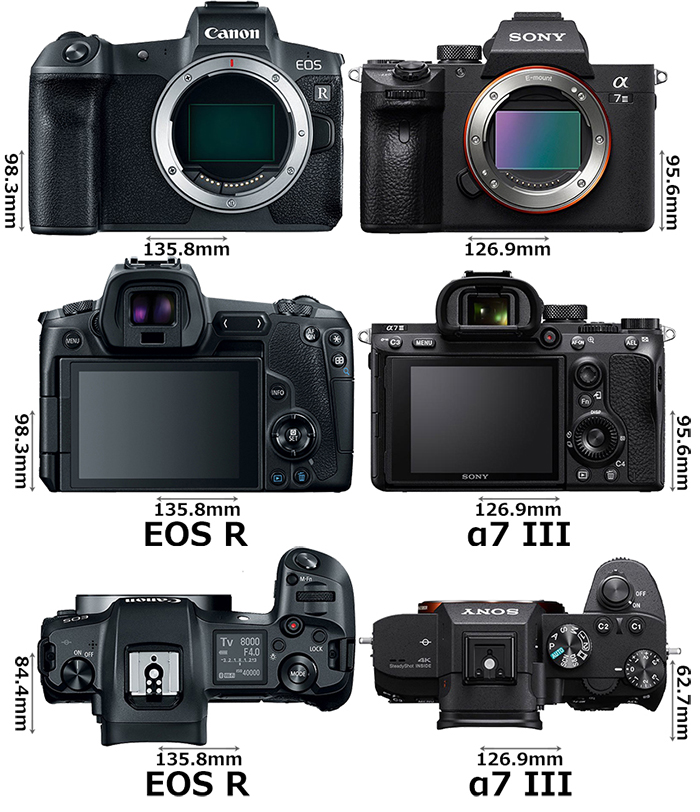 Photosku made this accurate size comparison between the new Canon EOS-R (specs here) and the Sony A7III. Indeed the new Canon is an entry-level FF camera and does not compete with the Sony A7rIII and A9 cameras:
– The Canon has a great articulating screen, great autofocus system (to be tested), more Megapixels and I expect better ergonomic and wather sealing too.
– The Sony is $300 cheaper, has two slots, real FF 4K (Canon has 1.6 crop), superior image quality (Canon uses same old 5DIV sensor), double the battery life, faster FPS rate and fully functional Eye-AF (Canon Eye-AF doesn't work in continuous AF).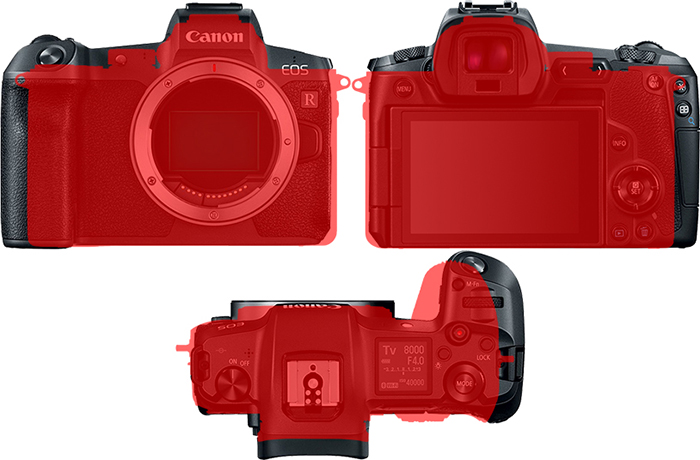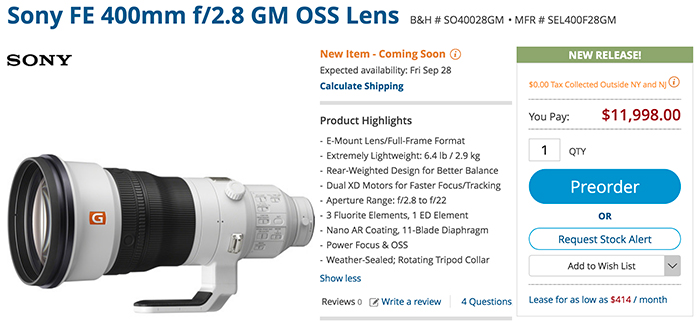 400mm f/2.8 FE preorder at BHphoto, Adorama, Amazon, FocusCamera. In EU at Calumet.de and ParkCamera.
Patrick Murphy-Racey is testing the new Sony 400mm f/2.8 GM lens at the US Open.
Here you see a HFR Video CLip test that shows how well the lens tracks on Rogerer Federer eyes:

And here is Patrick Murphy-Racey in a 6 minute video talking about his experience shooting the US Open: