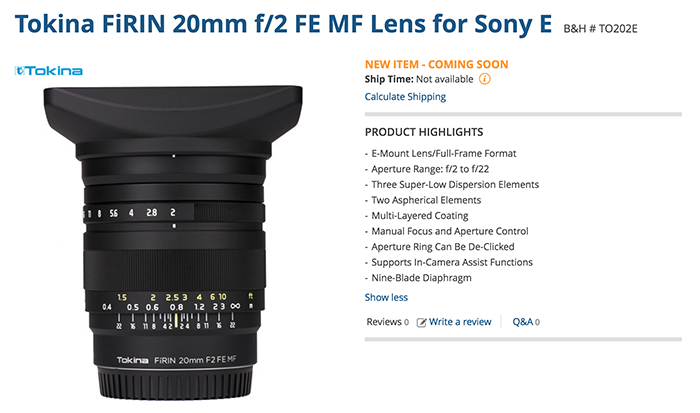 Stan Moniz tested the new Tokina 20mm FE Firin lens:
So no joke and I'm not just saying this. This piece of glass will blow minds! Tokina has FINALLY entered the mirrorless game. Maybe a little late but never less they came in kicking the door down with their first of many e-mount lenses to come. Hope this review and sample images with the new Tokina Firin was helpful to you. 
The lens will ship in Q1 2017. It's yet listed on BHphoto but with no preorder option.