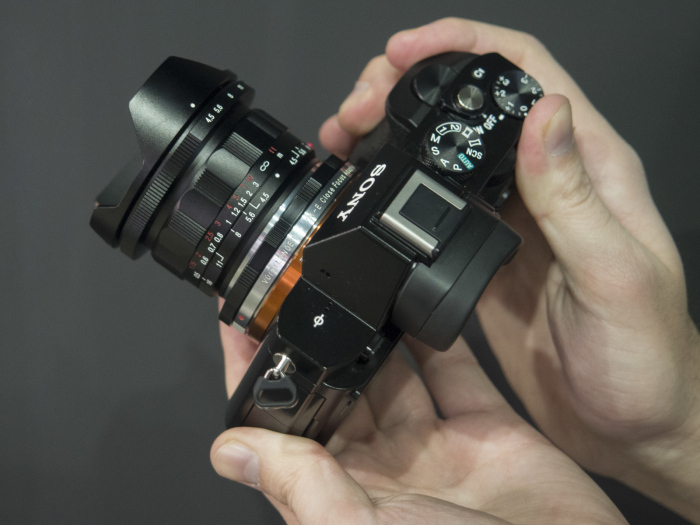 Image courtesy: DSLRmagazine
The new Voigtlander Heliar 15mm III lens is an exciting little jewel that my will find its way in my bag soon

And if you want to see how good the lens works on Sony A7 cameras check out the image samples and test posted by Mopswerk on SonyAlphaForum. His 1st impressions are:
#1 The purple edges of the old lens versions are gone
#2 Some purple fringes at the edges
#3 quite a heavy vignette / light fall off

#2 and #3 probably can be fixed in post (#1 with the old lenses could only be fixed with additional efforts). It's still a tiny lens (the 1st images showing the lens implied a bigger size) and I like the metal finish of the Voigtlanders.
Distorion is very low.

The lens is now in Stock via Asian sellers on eBay (Click here) and shipping soon at Fotomundus Germany (Click here).