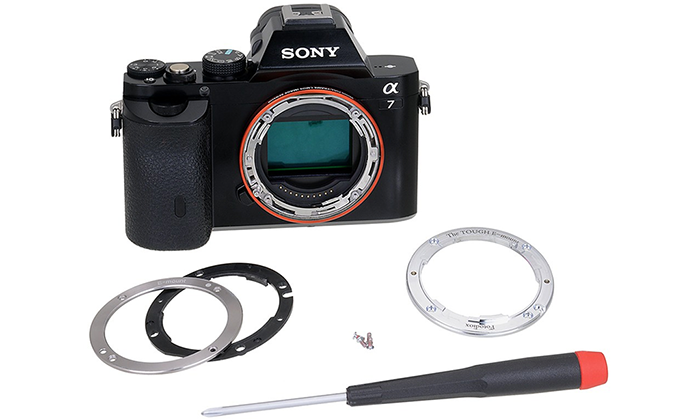 The Fotodiox Tough full metal E-mount replacement is shipping at Amazon (Click here to preorder). And finally we have a first serious review from David Kilpatrick (Click here). He writes
It looks a touch classier than the cheaply machined soft metal Sony original, it is a snug and perfect fit, and lens mounting has a slightly more solid feel without resistance or any scraping sensation.Everything worked perfectly as expected once fitted. Cost – $39.95 plus shipping. I consider it a good upgrade.
David just updated his review and added an important note:
Footnote – one day later – while Sony E mount lenses seem fine, some of my third party adaptors are not fitting well, and very short focal length lenses indicate that the infinity focus may not be accurately retained as they claim. Due to weather conditions I've not been able to check properly. If you use lenses 12mm to 20mm on adaptors, proceed with caution.
If you want it grab it now at Amazon!