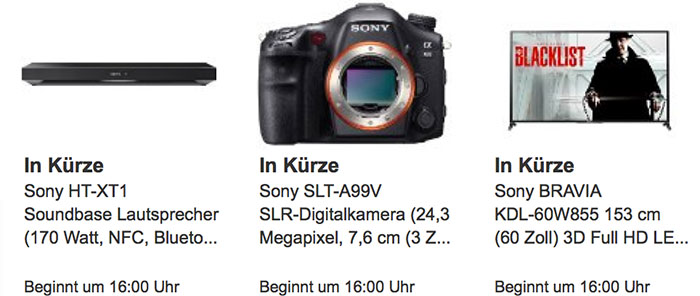 Germany is learning from the US market and you can find more and more "Blitzangebote" on Sony stuff. Today at 16:00 there will be such a deal on the A99 (Click here).
Sony A7s sells now for under 200 Euro in Germany at Technikdirect (Click here).
Sony A7 for 979 Euro at FotoMundus (ships in whole Europe).
found via Dealsrunnner.