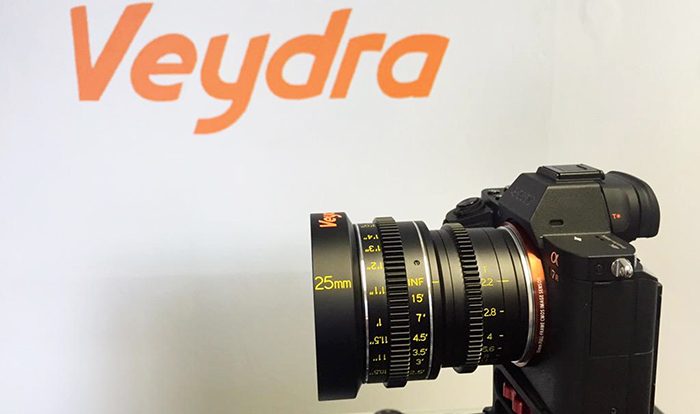 Ryan Avery just sent me that nice picture of the Veydra 25mm E-mount lens via Twitter. The Cine lens covers the APS-C sensor area (great for the Super35 mode on the A7rII). The new lenses will ship in October.
As reported previously on Newsshooter the "25mm, 35mm, 50mm and 85mm will all receive a new Sony E-mount option that covers the Super35 sensor size." This from Ryan Avery of Veydra:
"The Veydra Sony E-mount will be an accessory option available for purchase to Kickstarter backers first, and then all other customers immediately afterward for existing Veydra Mini Prime Micro4/3 mount lenses. The Veydra Sony E Mount will be a single piece user changeable mount. All you need to do is remove the existing Micro4/3 mount and with a few small screws attach the new E-mount. No shims will be required."
The Veydra lenses with MFT mount are listed on eBay (Click here) and BHphoto (Click here).
Veydra Mini-Primes Hands-On Field Test by TheCameraStoreTV (Micro Four Thirds mount version tested)