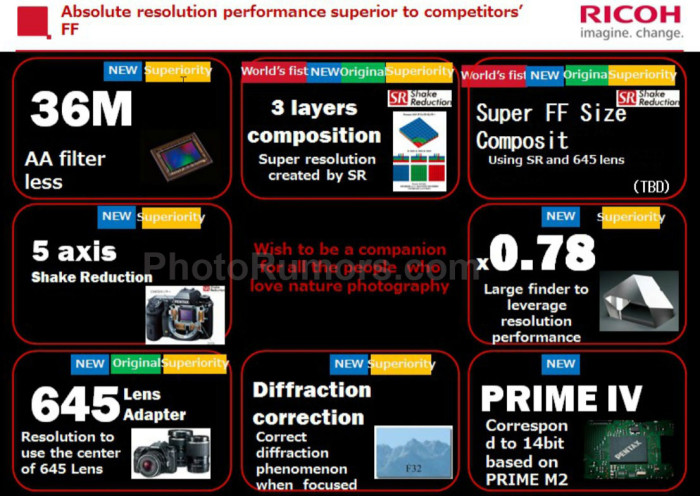 The Pentax FF DSLR camera details just got leaked. The camera will be released in Spring 2016 and all the specs shown on the image make me think that this is the A-mount FF camera I would like to get from Sony!
The Pentax FF has:
– Sony 36MP sensor
– 5 axis stabilization system (Sony tech?)
– Super resolution mode (Like the E-M5II)
That would have been a terrific A-mount camera don't you think?
–
Image via Photorumors.